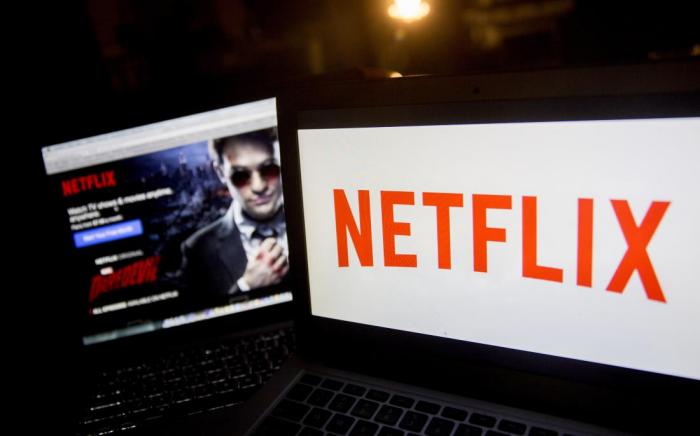 Here's your daily dose of all the top tech stories:
01
Motorola to be now known as 'Moto by Lenovo'
Chinese personal computer giant Lenovo, which bought Motorola from Google for USD 2.9 billion in 2014, is all set to kill the Motorola smart-phones brand and call it 'Moto by Lenovo'.
Motorola, which introduced cell-phones to people the world over in the early 2000s, is set to ride into the sunset, even as its new Chinese parent plans to keep the 'Moto' brand alive.
Read more: From UV Patches to Smart Rings: wearable technology is now under our skin.
Lenovo, including Motorola, enjoy the fourth position by volume at 9.5 percent and third position by value at 11 percent in India, as per IDC's September quarter findings.
The company has often underlined the importance of the Indian market, which now ranks amongst the top five globally, by volume and revenue, and plans to double local production to 10 million units this year.
02
'Netflix India expansion is evolutionary'
The entry of streaming pioneer Netflix in India is evolutionary in nature though its inaugural price is a bit on the higher side for what it offers, a leading US expert has said.
"I would say that the current price is a bit on the high side for what Netflix offers currently and it will have to keep increasing content quantity and quality over time to justify the price point," said Puneet Manchanda, a professor of marketing at the Ross School of Business at the University of Michigan.
Read more: The future is awesome with Google and Lenovo's Project Tango super smartphone
His areas of expertise are business in emerging markets, business in India and strategy and marketing issues. Netflix's global expansion is driven by three forces, he said.
First, Netflix needs to convince investors that it can keep growing. With the broadband market size outside the US about six times the size of the US market, any significant growth in the future will come from large international markets such as India.
03
Telecom operators support differential pricing for data services
Telecom operators have supported differential pricing for data usage for accessing different websites, applications or platforms as they feel it is critical for promoting innovation in the Internet eco-system and bringing more people online.
Read more: L'Oreal makes surprise entry into wearable tech segment. No, it's not another wristband
In a joint representation submitted to telecom regulator Trai through industry bodies COAI and AUSPI, operators have said differential pricing schemes should be non-discriminatory.
In its submissions to Trai, the industry bodies in a joint letter said, "For the growth of data service, price differentiation for data services can be allowed."services
04
Now fly to work in world's first passenger drone
What if you avoid traffic and fly to work?
Ehang 184, the world's first passenger drone, has definitely caught the attention of the people at the ongoing Consumer Electronic Show 2016 in Las Vegas.
"It's been a lifetime goal of mine to make flight faster, easier, and more convenient than ever. The 184 provides a viable solution to the many challenges the transportation industry faces in a safe and energy-efficient way," said Ehang CEO Huazhi Hu.
Read more: Still wondering how to watch Netflix in India? Here's your guide
"I truly believe that Ehang will make a global impact across dozens of industries beyond personal travel. The 184 is evocative of a future we've always dreamed of and is primed to alter the very fundamentals of the way we get around," he added.
According to the Verge, Ehang says the 184 can carry a single passenger up to 10 miles or roughly 23 minutes of flight. The person in the cockpit doesn't do any piloting, they just input their destination and enjoy the ride.