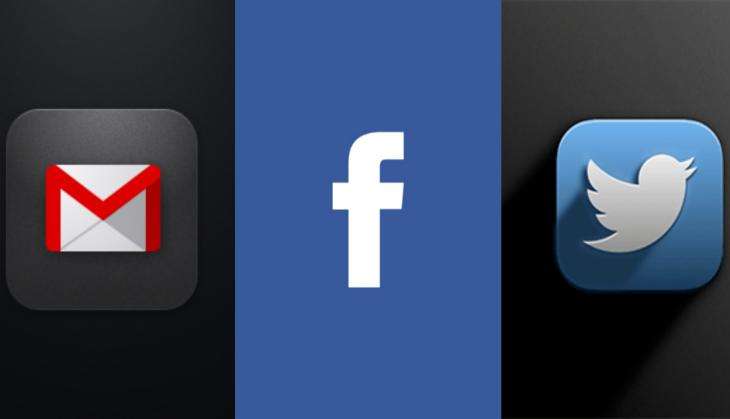 The security of social media accounts can be easily compromised. However, we tend to not pay much attention to it until it is too late.
The fact is that social networking sites put in a lot of effort to keep our data secure.
However, if you are still little unconvinced of the security that social networking companies offer, here's a quick rundown of all the steps you need to follow to secure your online presence.
Twitter
The best practice is to change your password often.
Use a login verification - once you've signed into Twitter from a computer, click on the profile drop down menu, click Settings and then choose Security & Privacy Settings option and confirm your email ID.
You can use an iOS or Android app to complete the process. To keep a tab on all the apps and devices that have access to your account, go to Twitter's Settings page and click Apps.
Facebook
Just like Twitter, Facebook also offers login verification. There is an array of additional options that one could use - you can set 'trusted' contacts so that they can help you when you get locked out and you can also view all the browsers and apps you're signed in from.
One very useful feature you'll find in the Security Settings page is 'Where you've logged in'.
Facebook also offers a security checkup that will show you the old logins, lets you sign out in a go, reviews alerts and give passwords tips.
Facebook has also rolled out end-to-end encryption for its Messenger, meaning that no third party, not even Facebook, can read or intercept the messages shared over a chat.
WhatsApp
WhatsApp has also rolled out end-to-end encryption to secure your chats.
In case you lose your phone, leading to the robber having access to all your photos, messages, contacts and other data, this is how you can secure your chats -- lock WhatApp with a PIN, for which you will need third-party apps.
Also, in the case of theft of a device with unlocked WhatsApp, get a new SIM as soon as possible and use it to register with WhatsApp on another device. This will immediately deactivate WhatsApp on the other device.
Gmail
Google has already made your account secure with the two-factor authentication process.
In case you suspect that your account is being accessed by someone else, check your account activity. On the bottom right corner of your inbox, you will notice a line that reads 'Last account activity'.
Click on it and Gmail will list out the account activity including browser, time, and location. In case you notice some unusual activity click 'sign out of all other web sessions' on top and change your password.
You can also view the list of all the connected devices and revoke access to the ones not required.
Apps and websites also require your access to your Gmail account. To manage these, go to 'https:accounts.google.com' and click on 'Connected Sites and apps' under Security.
Instagram
You may not want people to read the comments on your pictures. One simple thing to so is to make your account private - this means that only those who follow you can see the photos and read the comments. New followers would need your approval.