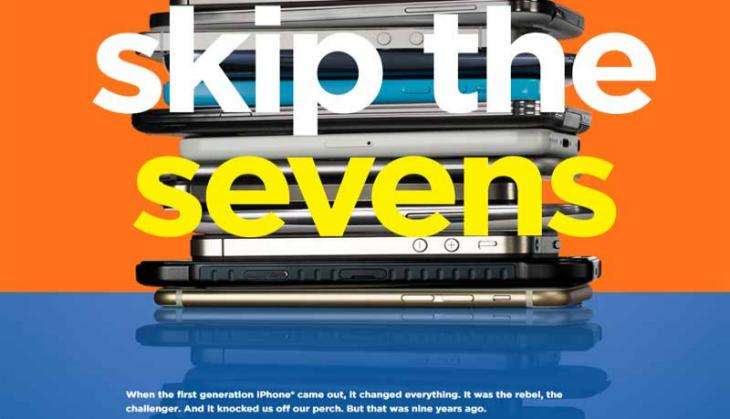 Love to take potshots at Apple iPhone? Get in queue. Samsung has been doing it for years and now new entrants in the smartphone market like Xiaomi and LeEco are busy drawing comparisons with iPhones for their devices.
The latest to chant 'Apple iPPhone ha ha' is Lenovo. The smartphone-maker has released a full-on sarcastic advertisement, running with the tagline #SkiptheSevens, which pitches the Moto Z as the ideal device to opt for.
Motorola ran a full-page advertisement in the The New York Times.
"When the first generation iPhone came out, it changed everything. It was the rebel, the challenger. And it knocked us off our perch. But that was nine years ago," said the advertisement.
Motorola also calls out on other smartphone players for implementing moderate changes in sizes and camera and without making any significant changes. The company says they played a similar game in the past, but is going with 'something new, something different' this time around.
The tagline, #SkiptheSevens, not only takes a dig at Apple iPhone 7 but also Samsung Galaxy Note 7, which is currently dealing with recalls over battery explosions.
Now that Samsung is dealing with a battery explosion fiasco at such a crucial time, they will definitely not come up with any ad mocking the Apple iPhone 7.