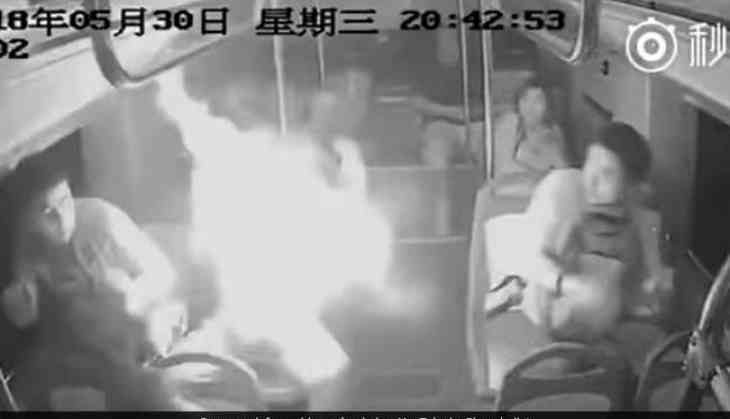 An incident of power bank explosion in China may shake your heart. The incident was reported in Gyindong province of China where a passenger was travelling by a city bus when the mishap occurred. Though power bank was kept in the bag and suddenly the smoke was coming out from his bag after which the bag caught fire. But luckily fire didn't cause any harm and passenger stopped the burning. A video of the incident has also appeared on the internet, it was recorded in the CCTV camera of the bus.
"Due to the rising pressure of certain gases inside the container because of overcharging or overvoltage supply can cause an explosion in the power bank, Which can potentially harm people with small pieces of metal and chemical compound. It should also be prevented from the exposure in high temperature."
In case of overcharging or overvoltage supply occurs, emission of certain gases may cause rise in pressure inside the container beyond the material's failure limits, which might cause an explosion, shooting the shattered metal body of the cell as well as the chemical contents in all directions.
In the video, some passengers can be seen on the bus and a boy is sitting with his friend. And he is having a bag in his hand and a mobile in another hand. The boy can be seen talking with his friend when the smoke appeared from the bag and in a moment it caught fire. The passenger instantly threw the bag on the floor of the bus. It can be seen clearly that passengers were terrified when the bag caught fire.
According to the reports, when the fire was low in intensity the owner of the bag threw it out of the bus. It still had some sparks. This incident occurred on 30 May.
Also read: Viral: Heart-melting video of Sachin Tendulkar feeding an injured bird in his balcony will win your heart