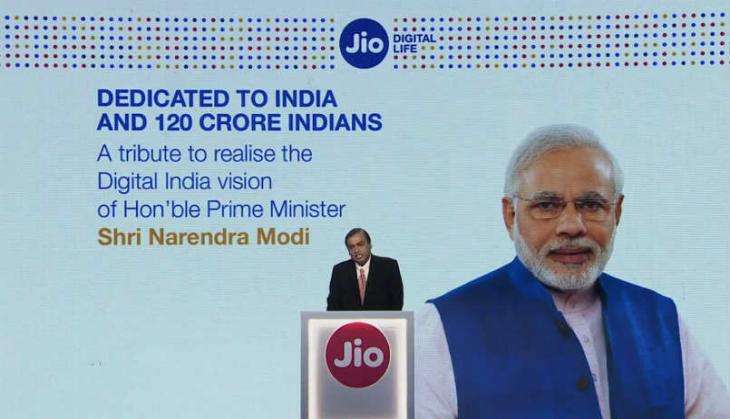 The Prime Minister's Office (PMO) did not grant permission to use Prime Minister Narendra Modi's picture in Reliance Jio's print and electronic advertisements, the Parliament was informed on Thursday.
In a written reply in the Rajya Sabha to a question by Samajwadi Party's Neeraj Shekhar, Minister of State for Information and Broadcasting Rajyavardhan Singh Rathore also admitted that it was aware that Reliance Jio had used the Prime Minister's photographs in the advertisement. "Yes sir, the government was aware," said Rathore, adding that no permission was granted by the PMO.
He added that the Directorate of Advertising and Visual Publicity (DAVP), a media unit of the ministry, is the nodal agency for release of advertisement on the policies and programme of the government in various media vehicles, but "releases government advertisements only and does not release advertisements of any private body".
As Shekhar sought to know about the action taken against Jio, if permission was not taken in advance, Rathore replied that the necessary act, the Emblems and Names (prevention of improper use) Act 1950, is administered by the Ministry of Consumer Affairs, Food and Public Distribution.
-PTI