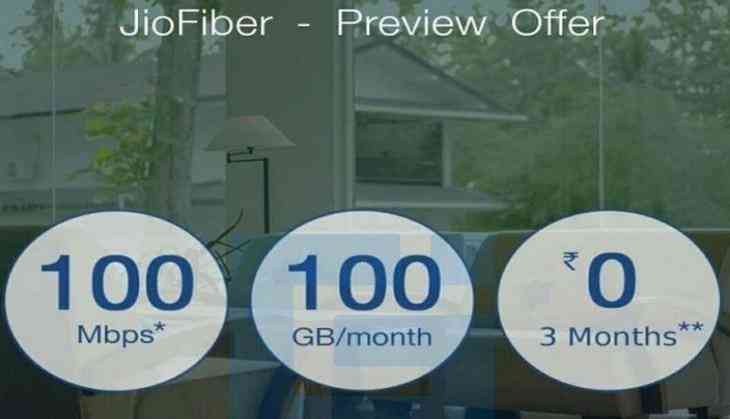 Reliance Jio owned by Indian businessman Mukesh Ambani has now planned to provide cheap fiber broadband service by launching its JioFiber service which is expected to bring about a drastic change in the telecom market.
The launching of the Reliance JioFiber is going to give a tough competition to the other companies of the broadband sector. According to reports, the company is going to give a really cheap service and will offer 100GB of data per month at 100 Mbps speed which will be free for three months. After the 100GB will get exhausted, the speed will come down to 1 Mbps.
After three months, it is also being said that the company will offer 100GB data at just Rs 500 as a part of a complimentary service. There are test runs that are being conducted in major 10 cities including Mumbai, NCR, Ahmedabad, Surat, Vadodara and Hyderabad.
Also Read: Reliance Jio offers cheaper data and longer validity in its latest 'Happy New Year 2018' offer; see plans
Also, in the Reliance JioFiber plan the users will get both the internet and TV connection from a single connection and this is done so that the users can use the most of the services offered by Jio. This means that Reliance Jio users will not have to buy different connections for landline, broadband and cable TV.
ALSO READ: Reliance Jio offers free voice, unlimited data at Rs 49; Know full details here
For the post three months, it is being said that JioFiber customers will have to pay Rs. 500 for 600GB of data and Rs. 2000/month for 1000GB data at 100Mbps speeds. Not only this it is also being said that after the JioFiber broadband service, the company is soon going to launch quite a number of services such as DTH, smart TV boxes and IoT solutions.
ALSO READ: Reliance Jio's profits: How a new entrant grew at the cost of incumbents