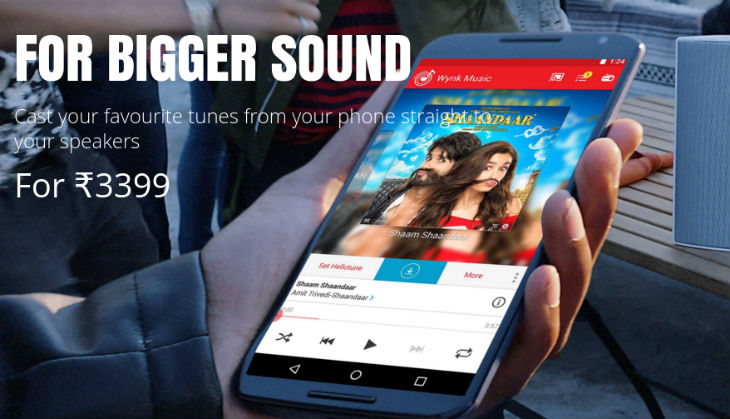 Internet-giant Google on 20 April launched Chromecast Audio, a dongle for speakers that allows streaming multimedia files and content on the music-output system, directly. The first device, launched in 2014, was focused on television. The main Chromecast device dongle changes your television into a smart TV. The new Chromecast Audio does the same with your speakers. 
Some must-know facts about the new device: 
What is Chromecast Audio
Google Chromecast Audio is a small device that plugs into your speaker for streaming music over wi-fi. After set up, you can engage your iPhone, iPad, Android device, any computer or any Chromebook to route your favourite music to your speakers.
Accessing audio
It supports most live audio streaming sites in India including Saavn, Wynk Music and Gaana. The team is working to add more apps. So, at present, you have over 30 million songs to enjoy!
Sound quality
Thanks to its features, Chromecast Audio supports high resolution audio quality. That means you can forget about glitches or quality loss. Enjoy your music better than it sounds on a CD! 
Connect multiple speakers
Now the number of speakers at multiple locations in your house is no longer an issue. With the help of Chromecast Audio, users can connect all the speakers of the home network together and stream the same song everywhere. 
No Interruptions
Last but not the least. Continuous connectivity will not drain your battery. You can also receive calls, surf the web, chat, etc, during the process, without interrupting the music.