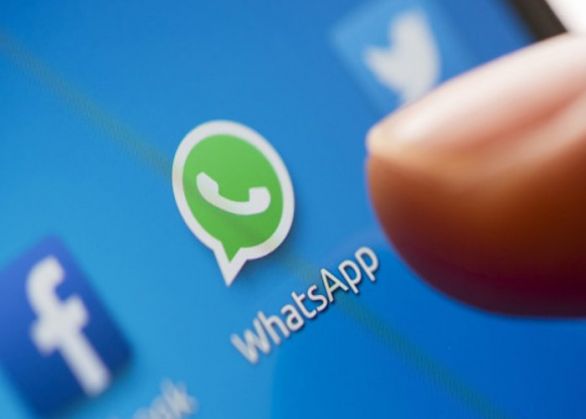 Security forces have blown the lid off a spy racket orchestrated by Pakistan with the arrest of a BSF constable and his cousin on 29 November. BSF constable Abdul Rasheed and his cousin, Kafaitullah Khan, were arrested in J&K on charges of spying for Pakistan's Inter-Services Intelligence (ISI).
Three other suspected agents of the Pakistani intelligence agency were held in Kolkata.
During interrogation, Khan revealed that he sent sensitive information via WhatsApp and other chat platforms. He admitted to extensively using Viber for making video calls and Snapchat for leaking information critical to the Indian army.
Terrorists widely use technology and chat services platforms to transmit sensitive information. The ISIS use social media extensively for the purpose of recruitment and disseminating information. Not to forget that hacker group Anonymous had recently hacked in to their social media accounts and exposed them.
While many terrorists and other radical outfits are using encrypted messages and uploading YouTube videos while sitting in caves, one important fact is that platforms like Whatsapp, Skype, Viber and others are not entirely secure, and this is where government and intelligence agencies can outsmart them.
You're not the only one watching the blue ticks on WhatsApp
Many terrorist organisations are widely using WhatApp to transfer secret data. WhatsApp messages are extremely prone to hacking.
And when messages are shared over the same wifi connection, a number of Android apps can intercept these messages. Not only can the interceptor read messages, but can also view videos being shared over the network.
Any third party spyware worth its salt can hack into WhatsApp. Some can also reveal GPS location and capture the lock screen's password besides monitoring websites.
WhatsApp recently made it more difficult for the government to intercept messages. The app added an end-to-end encryption to prevent anyone but the sender and intended receiver to view the message.
Snowden is sure to be pleased. Tech Times reports "With end-to-end encryption now made default on WhatsApp, no one, not even the government or WhatsApp itself can gain access to a user's messages unless a court issues a search warrant for government agencies so they can travel physically to a user's home and search the mobile device containing WhatsApp."
Skype, Viber calls prone to tracing
Video chatting platforms like Skype and Viber are also traceable. Viber calls require no user ID but can connect users to people in their address book. According to Viber's privacy statement, "A copy of your address book will be stored on our servers and will be used to."
The privacy statement also states that the app collect and logs all phone calls and shares data with third parties that they trust.
In a 2013 article, Guardian revealed, "In July last year, nine months after Microsoft bought Skype, the NSA boasted that a new capability had tripled the amount of Skype video calls being collected through Prism."
Tracing and decoding encrypted files
Encryption encapsulates messages and files in such a manner that only authorised parties can read it. Encryption denies the message content to the interceptor. These messages are widely used by outfits which transmit secret information across the world.
Using the encryption algorithm key, the message can be read as plaintext. In principle, intended parties who have the key can read the message but for large encryption schemes, high computing skills are required to decrypt the messages.
Encryption is widely used by military and the government to facilitate secret information. Unauthorised users, eavesdrop on such information and pass it on to others wherein national security is compromised. A single error in encryption execution, can result in allowing potential attacks.
Unauthorised users often use Trojan, a malicious software, to intercept encrypted files and access sensitive information. Hence, though extremely secure, even encrypted files can be hacked in to.
Of course, with extremely secure networking and privacy settings, terrorists may have a good time transmitting information, but intelligence agencies can still remain a step ahead with all the technical expertise and skills to intercept their communications.