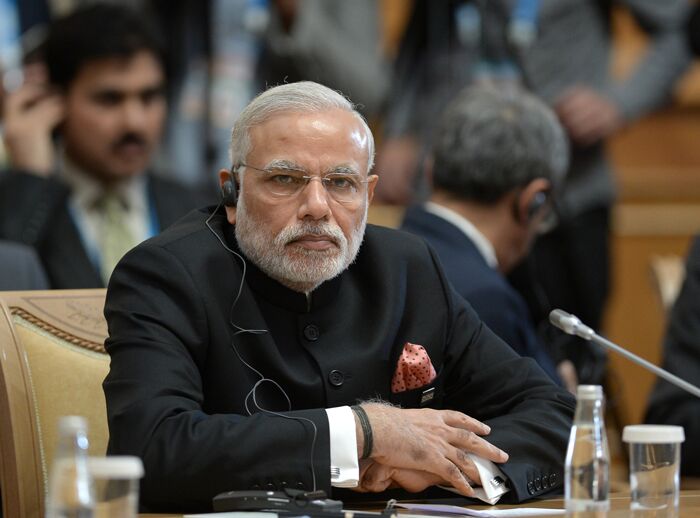 With digitisation programmes running at an all time high in the country, India is moving fast towards becoming a digitised society. In this light, it seems apt that Prime Minister Modi is scheduled to meet Silicon Valley biggies on 27 September, to seek more investments from tech-giants to fuel its 'Digital India' and 'Make in India' initiatives. This will be any Indian Prime Minister's first visit to the West Coast in three decades.
Zuckerberg, Cook, Pichai and more

PM Modi is scheduled to meet Facebook founder and CEO Mark Zuckerberg as well as Apple CEO Tim Cook. Newly appointed CEO of Google, Sundar Pichai will also be a part of the meeting along with Eric Schmidt. Adobe Systems CEO and President Shantanu Narayen has also been roped in. The PM will also go to the Tesla plant in California and meet the iconic Elon Musk.
Modi to showcase India's digital initiative
A part of Modi's agenda will be to discuss investments in research and development as well as manufacturing in India, with the Apple CEO. Interestingly, Apple has recently realised the huge potential that lies in the Indian market, a result of increased sales of Apple products in the country.
Speaking to San Jose Mercury News, Venktesh Shukla, president of the Silicon Valley branch of non-profit organisation TiE, said, "The visit allows Modi to build relationships with tech firms that want to invest in India, while also fostering support from the Bay Area's influential Indian-American community."
India seeks investment and expansion of internet access
Engagement with India is another vital point that Modi will discuss with the top CEOs of Silicon Valley. When Zuckerberg announced about the Townhall Q&A with Modi, he mentioned, "Prime Minister Modi and I will discuss how communities can work together to address social and economic challenges."
Of late, many technology-oriented companies like Foxconn have revealed that they have investments worth $5 billion in India. Foxconn, a Taiwanese multinational electronics contract manufacturing company that manufactures iPhones and iPads, recently announced that it will set up a plant in India. Companies like Sony will utilise this capacity to manufacture its products in India as the country is increasingly becoming a lucrative market by offering 'ease of doing business'.
Modi is expected to discuss the expansion of internet access, boost electronics manufacturing and creation of apps that bridge the gap between the government and citizens as well.
Apple may want alteration in India's Industrial Policy
Crystal clear that this is a two-way business, the CEOs too have their set of expectations from India. Apple is expected to outsource some software development to Indian companies like Tata Consultancy Services and Infosys. Experts say that this will largely revolve around the iOS and back-end functions on proprietory applications.
Not only this, Apple is planning to refurbish its products in India. Currently, refurbishing is not allowed in India's Industrial Policy. It is expected that Apple might demand an alteration to this policy. Apple is of the opinion that its refurbished products have a huge demand in Asian countries.
The meet will largely revolve around discussions on renewable energy, innovation, entrepreneurship, and manufacturing in India.
The exclusive meet is organised by JP Morgan for 15 top CEOs from the technology sector with Prime Minister Modi. This will be followed by a dinner hosted by Time Inc with 100 CEOs who specialise in infrastructure and production.