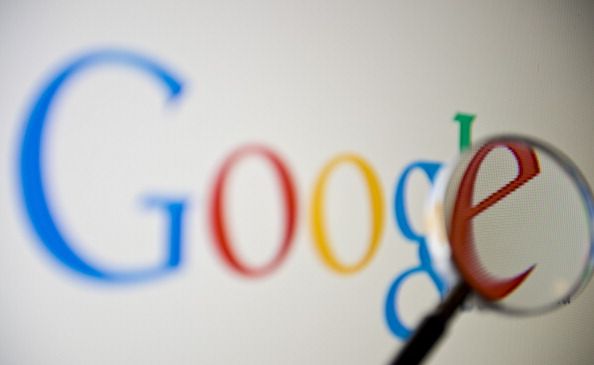 You laugh when you go to Google and type, 'who is pappu in India?' and you get Rahul Gandhi's pictures and numerous posts on him in the search results.
And when you ask Google, 'who is feku in India?' your search results show posts with Prime Minister Narendra Modi's name.
That's fun, but it wasn't so funny recently when Modi's name was listed among the top criminals of the world, whenever anyone Googled his name.
Modi's name has also appeared in search results for queries like, 'who are the stupidest PMs in the world?' (This dubious honour he shares with UK Prime Minister David Cameron, Australia's Tony Abbot, and Thailand's former Prime Minister Abhisit Vejjajiva.)
On both occasions, Google apologised handsomely. But how do Indian political leaders land up on lists like these?
How Google works
Google is clearly not a human. It is a robot.
Google's search algorithm is designed to look for certain keywords when you type a query into its search box and press enter.
A set of algorithms promptly scan a webpage and show the best possible results. Now because this is not a manual search, at times one may not get the best results.
If the people who upload articles and pictures use erroneous keywords, terrible (though sometimes funny) search results show up.
For example, Modi was listed as a criminal because a British newspaper had filled erroneous meta-data (keywords) in an article that carried Modi's picture.
The Indian PM was listed as one of the world's most stupid PMs because of a Reuters article that had the headline: 'Why work with India's new leader? It's the economy, stupid'.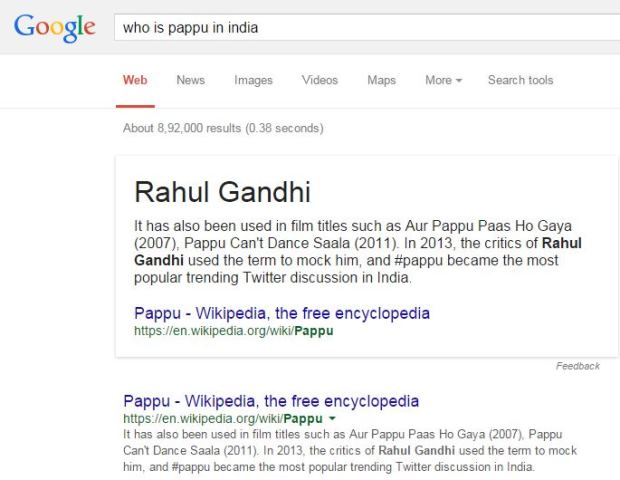 Rahul Gandhi so far has only suffered being closely associated with 'Pappu', because Pappu is a keyword related to Gandhi that article writers upload on the internet. 'Pappu' is the nickname the Congress Vice President was given by netizens.
So the next time your search results show you something bizarre, blame Google - and the person who selected an article's keyword.