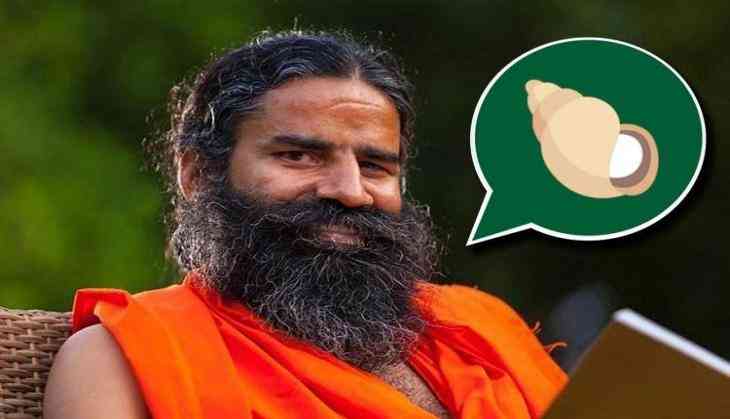 Baba_Ramdev (The News Minute)
The nation has known Baba Ramdev for the Yoga teachings he has been imparting across the country. However, he has turned his Yoga camps into an empire Patanjali products are known for. Starting from the herbal health products that were sold by Patanjali in the name of making people healthy and beautiful, Baba now sells wheat flour to Kajal to Noodles.
But Baba seems to have more plans with his already huge empire. Ramdev recently announced his very own 'Swadeshi Samriddhi' sim card that he plans to bring in by collaborating with BSNL. Ramdev has been selling all sorts of products from beauty creams to Honey but everything nicely wrapped under the motto to manufacture and endorse indigenous products.
This time, however, Baba has come up with his own version of WhatsApp that is called 'Kimbho'. The app is a confusing one as there have been many bug reports already in the Application while billions in India are not even aware of its existence. There are already dozens of apps on the Google Play store that look similar to the Kimbho App while the original one is cumbersome to find.
The engineer behind Patanjali's Kimbho App is Aaditi Kamal, who has earlier worked in Google, Yahoo and Oracle. She happens to be an Alumna of the University of South California. Speaking about the development of the Kimbho App, She said, after working for over a decade in the US, I wanted to design an application for my country.
The App has been designed to give a fight to the leading App WhatsApp that happens to have more than a billion users worldwide. Far from giving a competition to WhatsApp, Kimbho looks more like a desperate attempt to replicate what Patanjali did in the FMCG section. Well, they have a long road to walk on and even longer distances to cover.
Also Read: Messi to follow MS Dhoni's footsteps says, 'I will follow MS Dhoni's approach as a captain'