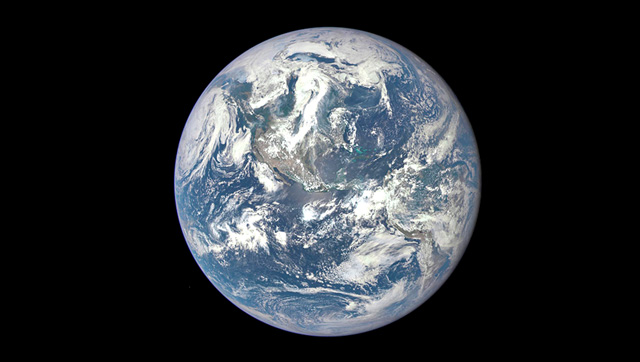 A NASA camera on the Deep Space Climate Observatory (DSCOVR) satellite has clicked a picture of Earth from 1.6 million kilometres away. The satellite has captured the full sunlit side of the Earth.
About DSCOVR
The new photo was taken on 6 July from DSCOVR which is equipped with the Earth Polychromatic Imaging Camera (EPIC) camera which took the picture.
EPIC captures a series of 10 images in various wavelengths, ranging for infrared to ultravoilet, and these can be analysed in numerous ways.
"Just got this new blue marble photo from [email protected] A beautiful reminder that we need to protect the only planet we have," US President Barack Obama tweeted on his official @POTUS handle.
NASA statement
Nasa administrator Charlie Bolden said, "This first DSCOVR image of our planet demonstrates the unique and important benefits of Earth observation from space."
"I want everyone to be able to see and appreciate our planet as an integrated, interacting system," he stated.