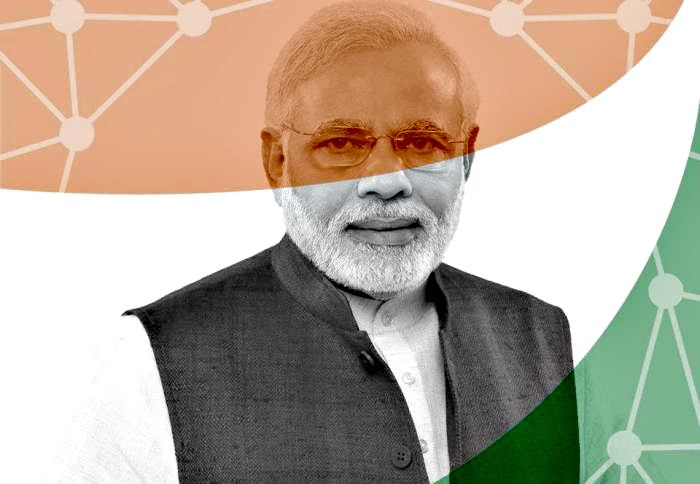 Modi is the second most followed world leader, right after US President Barack Obama.
He is a hit on Facebook and has over 31 million \'Likes\' on his Facebook page
He also joined China\'s Weibo, making it a first of a kind digital foreign-relations building attempt made by an Indian leader.
Prime Minister Narendra Modi, who has promised to transform the country into Digital India during his tenure, has made the use of technology to change the way how the government functions. Interestingly, when Modi had won the general elections over a year ago, the UK's Financial Times called him "India's first social media prime minister".
Since the day he was sworn in as the PM of India, Indians have witnessed a fresh wave of digitisation. Right from 'Mann ki Baat' radio sessions to his regular social media updates, Modi is recognised as a tech-savvy PM.
Here's how Modi's digital presence grew in 2015 and is still growing.
Narendra Modi app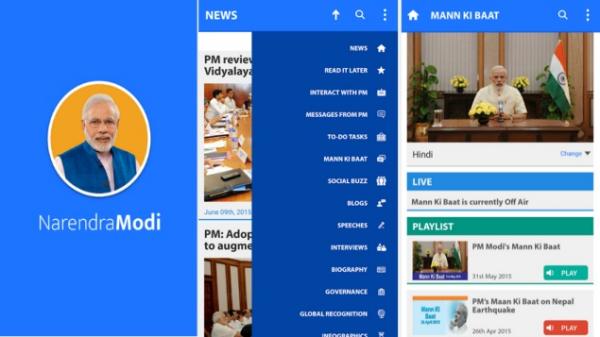 Back in June, PM Modi launched the Narendra Modi app for the junta to receive direct texts and emails from him. He tweeted out the news with, "Launched 'Narendra Modi Mobile App'. Come, lets stay connected on the mobile!"
"The Mobile App has several innovative features. You can download it from Play Store. Feedback is welcome. http://nm4.in/nmandroidapp," added Modi.
This app provides important updates and achievements of the BJP government. Besides all of this, users can also listen to his 'Mann Ki Baat' sessions it. The app presently has over 500,000 downloads on Android alone.
Mann Ki Baat
Narendra Modi recently addressed his last Mann Ki Baat of the year on radio on 27 December.
This month's #MannKiBaat has many interesting topics & lot of avenues for participation. Do listen. https://t.co/tzlEcVatcS

- Narendra Modi (@narendramodi) December 27, 2015
Mann Ki Baat is a radio programme hosted by the PM on radio, DD National and DD News. The programme got a recent boost with the announcemeent by the PM that users can listen to it on the Narendra Modi App.
Facebook reach-out
Narendra Modi is a hit on Facebook. He has over 31 million 'Likes' on his Facebook page, which in turn reflects the mass following he has as a personality. Modi is an active Facebook user, where he keeps posting about various topics like Mann Ki Baat, foreign trips, birthday wishes, and more.
Modi on Twitter
Narendra Modi is the most followed politician in India on Twitter. Modi is also the second most followed world leader, right after US President Barack Obama.
Back in September, during his US trip, Twitter practically exploded with activity. According to data compiled by To The New Digital, from 22 to 28 September, the total engagement for #Modiinusa touched a whopping 147,038 units.
When Facebook CEO Mark Zuckerberg asked Modi about his social media engagement at a townhall, he answered,
"I took to it for my curiosity for technology. But then we love guides more than full text books. Social media did that for me. I got what I needed in a short concise way. Social media filled my lack of education. It changed my thought process and connected me to the rest of the world."
He added that when he adopted social media, he never knew that he would become the CM or PM one day.
Modi on Instagram
Narendra Modi loves to click pictures and one can easily identify with the number of selfies he clicks and uploads on Twitter. Apart from Twitter, Modi also has an Instagram account and keeps posting photos from his foreign trips. He has over 1.4 million followers on the photo sharing website and has made 36 posts so far since joining in November last year.
The latest is the one with Japan PM Shinzo Abe at the Ganga Aarti in Varanasi.
Weibo and Viber
Is there any social media platform where Modi does not have an account? Well, no. He recently joined China's primary microblogging service Weibo, gaining thousands of followers by the hour and plenty of comments too.
Interestingly, this is a first of a kind digital foreign-relations building attempt made by an Indian leader.
His first post on Weibo was: "Hello China! Looking forward to interacting with Chinese friends through Weibo".
Modi joined Viber public chat on 26 January, Republic Day 2015. "Hello World! Great being on Viber" were his first words. Within weeks, the prime minister got more than 8.5 lakh followers. Also, his public chat on the app has become the biggest till date in India.