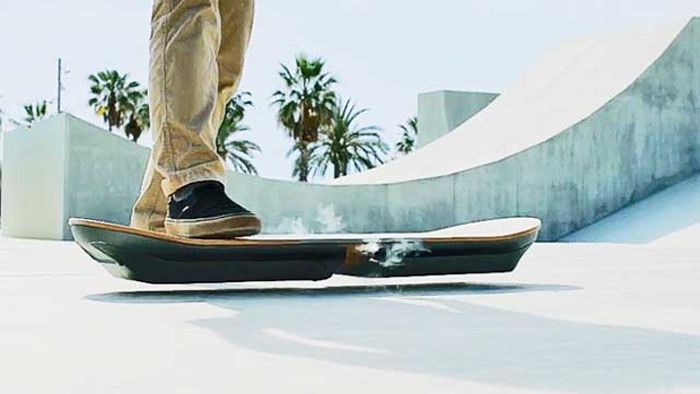 The Jetsons' dream is now a reality (almost)! After months of speculations and teasers, Japanese firm Lexus has finally revealed its super cool 'hoverboard' - a skateboard that flies at a fixed altitude.
Slide is a joint product of Lexus, IFW Dresden and Evico GmbH, and works on specially constructed magnetic 'hoverpark' in Barcelona, Spain.
The hoverboard is a superconductor cooled using liquid nitrogen that allows it to float (this process is called quantum blocking or quantum levitation). At minus 197 degree Celsius, the board is literally super cool.
"The magnetic field from the track is effectively 'frozen' into the superconductors in the board, maintaining the distance between the board and track - essentially keeping the board in a hover," Evico's CEO, Dr. Oliver de Haas, told Mashable. "The force is strong enough that the rider can stand and even jump on the board."
Although, there are still a few gaps that need to be filled. The board is extremely hard to ride. In fact Lexus had a hard time finding a professional skater for this project. Secondly, with the superconductors and the liquid nitrogen, the board is also awfully heavy. Perhaps this is the reason why Lexus has not made plans to launch this product in the market.
Nonetheless, it is fascinating and an important breakthrough. In this official video below, you can see how the board came to be, and how it really works.