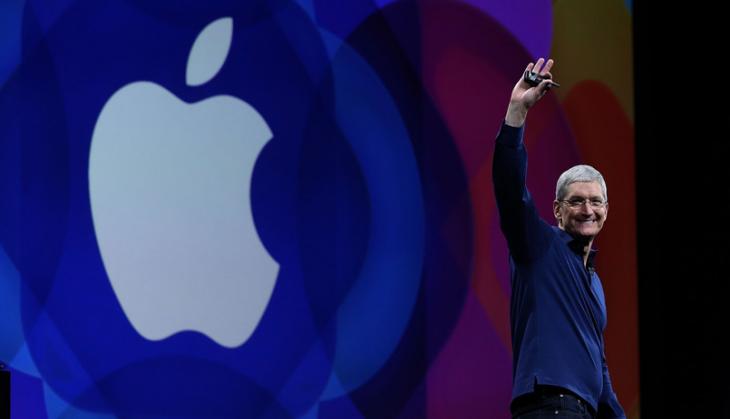 Despite registering negative business in the last fiscal, tech giant Apple was found to be among the fastest growing vendors in the first quarter of 2016 in India - along with Chinese smartphone brand Lenovo.
According to a report on the performance of the smartphone shipments during Q1 2016 by Industry analyst Canalys, the Indian smartphone market grew by 12 per cent in terms of shipments with total shipment of 24.4 million devices.
Apple experienced the second-highest growth after Lenovo.
The shipment of the American mobile company grew from 11 per cent to 29 per cent, thanks to its iPhone 5s, which got many rate cuts and became highest-selling phone Apple smartphone in India.
Lenovo's shipment rose by 63 per cent, while top five vendors - Samsung, Micromax, Intex, Lenovo and Lava - remained the same year-on-year.
The "value-for-money handsets and offline channel strategy" of Lenovo helped growing very fast in the Indian market, the report said.
BlackBerry, Sony, Microsoft, and LG were found to be the biggest losers.
Micromax suffered a slight-drop in the market share and stands with the 16.7 per cent devices in the country.
Canalys added that it expects to see more vendors getting financing to help boost overall affordability of their products, and ensure growth in the cost-conscious Indian market.
The mobility analyst of Canalys, Wilmer Ang, said, "Apple is outperforming the overall market in India, and still has great growth potential."
"Apple's growth run could be short-lived. The 5s' success in India has more to do with affordability of a premium brand than a preference for smaller phones, and the move to the more expensive SE will discourage budget buyers. Also, the recent government regulation curbing discounts on smartphones sold by online platforms will affect demand," the analyst said.