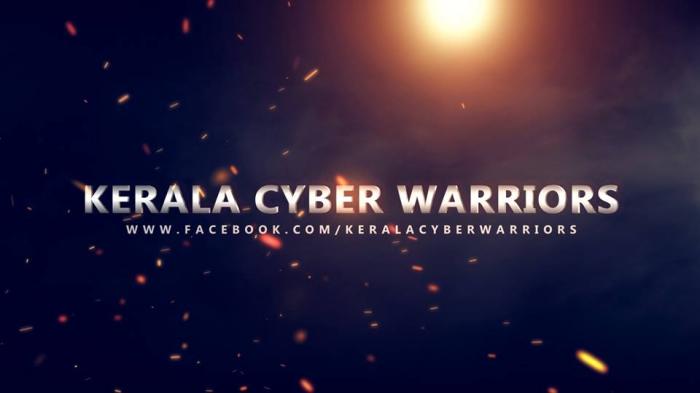 They are a group of 15 white hat hackers (ethical hackers) based in Kerala. They refer to themselves in codenames and they are doing what we expect the cyber police to do.
Going by the name Kerala Cyber Warriors, this group has been cracking down on explicit social media pages in India.
Profile photos of females on Facebook are being morphed and misused to promote online sex chats and pornographic content.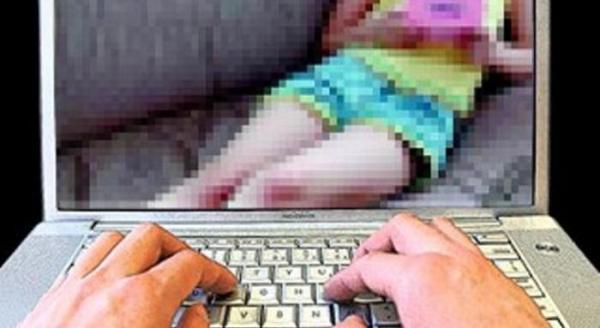 According to reports, Kerala Cyber Warriors have brought down numerous Facebook profiles and pages which are engaged in lifting profile pictures of girls from the social media platform and morphing them for this misuse.
Experts also note that more than 40 per cent of female Facebook users fall victim to such crimes.
Is white hat hacking the key?
It is understood that hacking is not the foolproof solution. Criminals can easily create such a profile again. But as of now, this seems to be the most viable option.
Catch spoke to the admin and team of Kerala Cyber Warriors to gain more insight into their work and objective:
Here are the important excerpts from the interview:
Can you share some details on Kerala Cyber Warriors?
For security reasons, we cannot share the actual details of admins. We have a cyber code name. We have given code names to the admins, namely GH057_R007 and 8L4CK_P3RL.
In the past we have hacked websites from Pakistan just to prevent them from hacking Indian websites.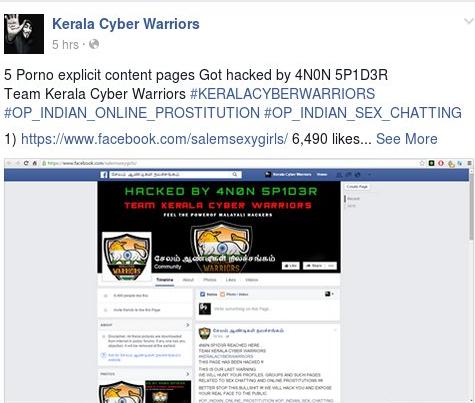 We started two missions -- #op_Indian_sex_chatting and #op_Indian_online_prostitution to combat online crimes.
How did the idea of forming an ethical hacking group came to mind?
We started Kerala Cyber Warriors after we got to know about a pedophile page named "Kochu Sundarigal" on Facebook. The page was run by a sex racket based in Kochi. Among the two admins, one was Rahul Pashupalan, a celebrity, and the other was a woman called Reshmi.
Both of the admins were arrested by Kerala Police for running an online sex racket.
Kochu Sundarigal and similar pages were sharing pictures of girls with lewd captions like "What do you want to do to her?" The admins were downloading pictures of girls from their Facebook profiles and uploading them to their own page. Typically, any such page gets over 10,000 'Likes' within a week of its creation.
How and when did you start?
We started on 28 December 2015 and have to go a long way. We focused on such pages and started hacking them.
So far, we have hacked around 10 pages and more than 100 profiles. We post the hacked pages and profiles on our page so that people can know about it.
What's your modus operandi?
We cannot exactly share how we hack pages for privacy concerns. We know who are the real people behind such pages. Normally these pages take pictures of girls from bus stops, cafes and colleges and create a fake profile to circulate them. We know their real identity and expose such pages. We have their IP addresses, phone numbers, address and other important details. They are easy to trace.
How do you deal with people once they are exposed?
This is the tricky part.
Once hacked and exposed to the public, the admins beg us to remove their details from our page. They say they have a family. They threaten us to an extent that they will commit suicide if we do not remove their details as there is a high chance that such details will go viral.
They know what they are doing is wrong and yet, they do it. "We will never create such pages or profiles. We know what we were doing, etc", this is what those admins normally tell us.
As of now, we have stopped posting the details on our page though we continue hacking.
So, if you are not posting their details on your page, what do you plan to do with them?
We don't warn to harm anybody. We are planning to send all these details to the Cyber Cell so that they can take appropriate action against such people.
We cannot take legal action against such people but cops can. The police are flooded with such complaints but they take limited action. They only block the content.
What's your goal?
Simple. We will not stop until all such pages on Facebook in India are removed. There's no challenge in doing what we are doing. Normally, a page takes only 30 minutes to be hacked. We have many usernames and passwords of such profiles. We will hack all of them.