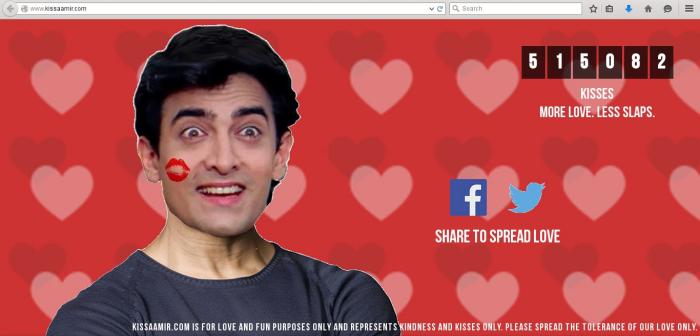 Following Aamir Khan's remarks on intolerance, the controversy got extremely heated up when Shiv Sena announced a Rs 1 lakh reward for anyone who slaps the actor. As if this was not enough, a couple of students from Miami Ad School developed a website, which goes by slapaamir.com, where whoever intends to can virtually slap Aamir.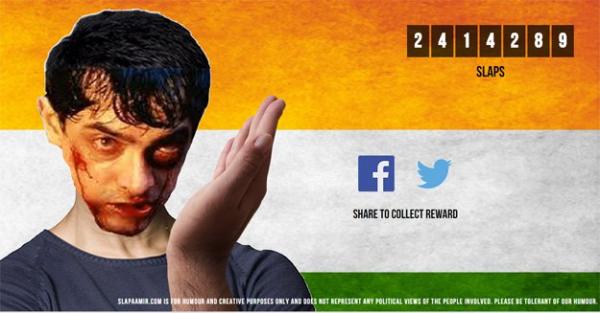 To much surprise, when you actually go the website, it redirects the user to kissaamir.com, where a user can virtually kiss the actor.
At the top right corner, appear the number of kisses Aamir received so far and below it is mentioned, "More Love. Less Slaps".
The makers of the site have added a disclaimer saying, "kissaamir.com is for love and fun purposes only and represents kindness and kisses only. Please spread the tolerance of our love only... "
Everytime the user hovers the pointer over Aamir's face, it changes to different avatars he donned in various movies.
While, slapaamir.com became an instant rage, it appears that someone has hacked in to the website and turned it the other way around.
Slapaamir.com also face backlash from social media, wherein users criticised it for being extremely senseless.