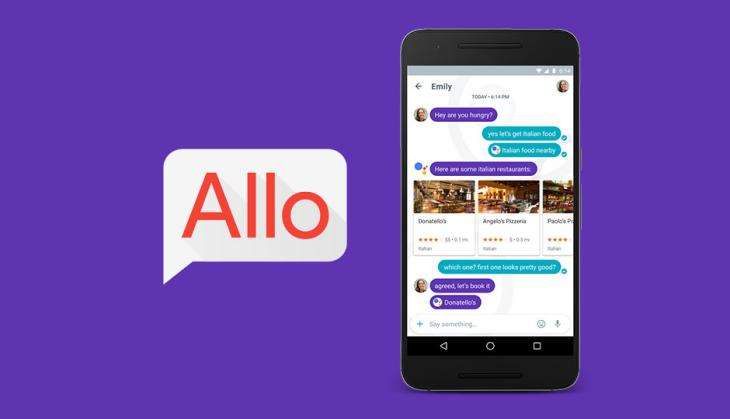 Is it time to get over WhatsApp and Facebook Messenger? Is Google's new artificial intelligence messaging app, Allo the way forward? Let's find out.
Apps are growing smarter with every passing day. While WhatsApp, Messenger and iMessage have gone through huge makeovers, they are a few features short of being called smart apps.
Allo is bound to prove to be a strong contender in the world of messaging platforms - an area that Google has often lagged behind in.
Google's new app can reply to messages for you. It also has an in-built assistant that can be invoked by typing '@google'. The assistant will help you find videos, restaurants, directions, weather reports, flight schedule and just about anything else that you're looking for.
The app, available for Android and iOS users, grows over time to read and understand your messages. It uses this memory to give you text suggestions for faster responses. It uses Google's machine learning software to generate appropriate responses.
Google
"Too often we have to hit pause on our conversation - whether it's to check the status of a flight or look up that new pizza joint," Google said in a blogpost.
"We wanted to create a messaging app that could help you keep the conversation going, suggesting responses while you're on the go and providing information you need to help you get things done," the tech giant announced.
Is Allo the new 'It' app?
Yes, it is. After all, it is a smart app that helps you express better and allows you to multi-task.
Messaging consumes a large chunk of the time spent on devices, and there is no reason why messaging should not be at the helm of all apps in our phones. Not many know what all we can do with messaging platforms besides simply exchanging information.
Not only does Allo's Smart Reply feature make chat more efficient, but it can also take the conversation ahead in an unexpected way. Search for a restaurant while discussing your next meal, discover new travel destination while planning your next holiday. Let Google Assistant do it for you while you exchange emojis and other information with your friends. The possibilities are endless.
Google
You can also ask @google questions in the virtual assistant's dedicated channel, such as "What are the headlines right now?" and "What's the weather for today like?"
Currently, Allo is the most advanced messaging app available in the market. It has an upper hand over Facebook Messenger and Apple iMessage in terms of its features. So don't be surprised if Allo sparks the great messaging war of 2017. Say Hello to Allo. It is here to stay.