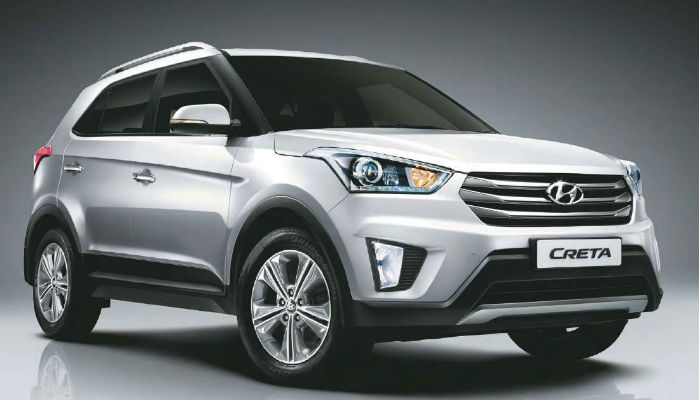 Aiming to reduce the waiting period on bookings, Hyundai Motor is increasing production of its SUV Creta by 30 per cent to 13,000 units a month in India.
Over one lakh units have already been booked within eight months of the car being launched in India. In a statement, Hyundai Motor India Ltd (HMIL) Managing Director & CEO YK Koo said:
"To reduce the waiting period, we are increasing Creta production by 30 per cent to total of 13,000 units of which 10,000 units will be allocated for the domestic market."
HMIL launched Creta in India in July 2015. The automobile giant has received over five lakh inquiries for the SUV so far. Around 56,000 units of the model have been delivered till date.
Creta is available in three engine options of 1.6 litre and 1.4 litre in diesel, and 1.6 litre in petrol.
"We thank our customers for the tremendous response with the record fastest one lakh bookings in 8 months. Like in the domestic market, Creta has generated great response in global markets with more than 28,000 orders," Koo said.
With Creta, HMIL has strengthened its position in the SUV segment in India and has demonstrated excellence of 'Made in India' products as per global standards, the company said.
Besides domestic market, the SUV has received good response in global markets such as Latin America, the Middle East and Africa, the company said.
"Hyundai will continue to maintain its leadership position in the export market with the strong sales of Creta," it added.
- PTI