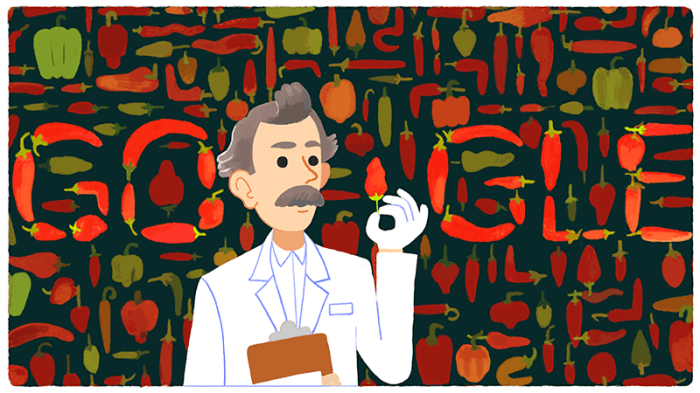 Google is celebrating Wilbur Scoville's 151st birthday with a doodle.
Born in Bridgeport Connecticut on January 22nd, 1865, Wilbur Lincoln Scoville was a chemist, award-winning researcher, professor of pharmacology and the second vice-chairman of the American Pharmaceutical Association. His book, The Art of Compounding, makes one of the earliest mentions of milk as an antidote for pepper heat. He is perhaps best remembered for his organoleptic test, which uses human testers to measure pugency in peppers.
People have known about the tongue-burning, tear-inducing qualities of peppers long before Columbus reached the Americas. Before Wilbur Scoville, however, no one knew how to measure a pepper's "heat".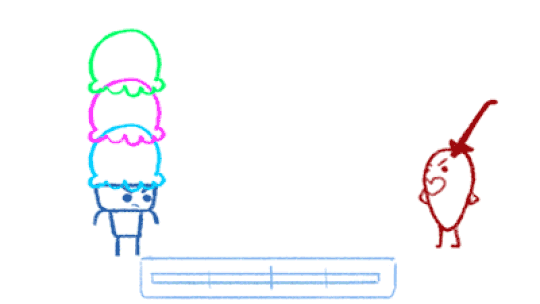 The doodle team thought his work in this field-and the development of his eponymous Scoville Scale-deserved some recognition.
The animated doodle includes a mini spicing gam. The game allows you to test the spicy level of every chilli in existence with a brief description of the pepper before the game begins.
Each level gets tougher, starting off with bell peppers which scored a zero from Scoville's heat unit. The one to score the most heat units is the spine-chilling Trinidad Morgua Sorpion pepper which has over 2 million in Scoville heat units.