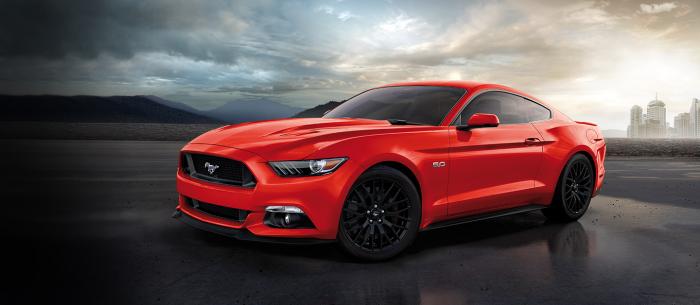 Ford showcased the new Mustang which shall reach Indian shores latest by June this year.
Debuting ahead of the Delhi Auto Expo 2016, the new Mustang will bring the world-class performance and refinement of Ford's iconic pony car to India's roads.
"Throughout its long history, the Ford Mustang has been a symbol of optimism and confidence for people all over the world," said Nigel Harris, president, Ford India. He added the new Mustang is a modern interpretation of the American icon, and we are thrilled to offer Indian customers the opportunity to experience this piece of automotive history for the first time.
Here are 5 interesting facts about the car:
1) Since the Mustang first went on sale in 1964, Ford has sold more than nine million vehicles.
2) Talking about the price of the car, Anurag Mehrotra, executive director of marketing and sales, Ford India said, "A person who is going to buy a Mustang will not be bothered about prices, you buy a Mustang to tell the world that you own a Mustang and it signifies who you are to the rest of the world."
However, he refused to reveal the final price of the car in India.
3) The car would be manufactured in North America and will come to India as a completely-built unit.
4) This is the first time that the Mustang has been built with a right hand drive and this will lead to many new markets for the car.
5) The new car comes equipped with a 5.0-liter V8, featuring an upgraded valve-train and cylinder heads that yield more than 420 horsepower and 529 Nm of torque. A new intake manifold improves low-speed breathing for better fuel economy, idle stability, and emissions.