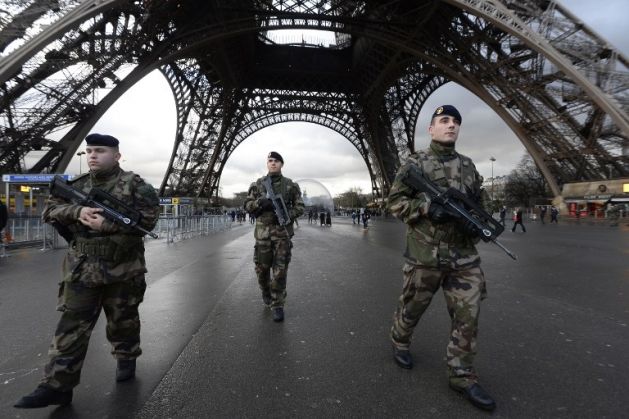 Facebook has come up with a safety application that enables people in France to mark that they are unharmed. They launched the check-in feature today after a series of attacks in Paris killed close to 140 people. The feature lets people alert their friends that they were safe in Paris.
The "Paris Terror Attacks" safety check on Facebook lets people signal whether they were out of harm's way, then notifies all those they know at the leading social network.
Taking to Facebook, shortly after the news of the attack broke, Facebook founder Mark Zukerberg posted this message:
My thoughts are with everyone in Paris tonight.
Violence like this has no place in any city or country in the world.

We've activated Safety Check, so if you're in Paris you can mark yourself safe or check on your friends and family:

The feature also allowed people to check which friends listed as being in Paris had not yet checked in as safe.
You can log on to this page to know to know if you facebook friends in France are marked safe or not.
https://www.facebook.com/safetycheck/paris_terror_attacks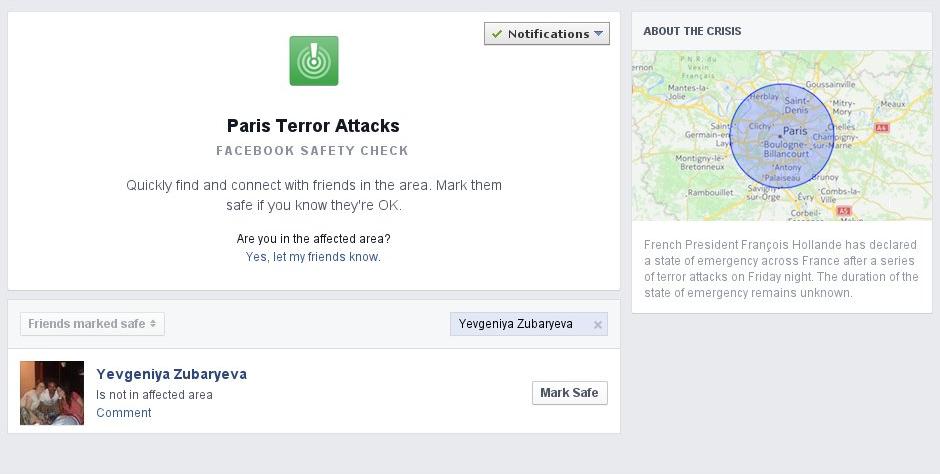 This is how the page looks.
About the attack
The attack unfolded with two suicide bombings and an explosion outside the national stadium during a soccer match between the French and German national teams. Within minutes, according to Paris police chief Michel Cadot, another group of attackers sprayed cafes outside the concert hall with machine gunfire, then stormed inside and opened fire on the panicked audience. As police closed in, they detonated explosive belts, killing themselves.