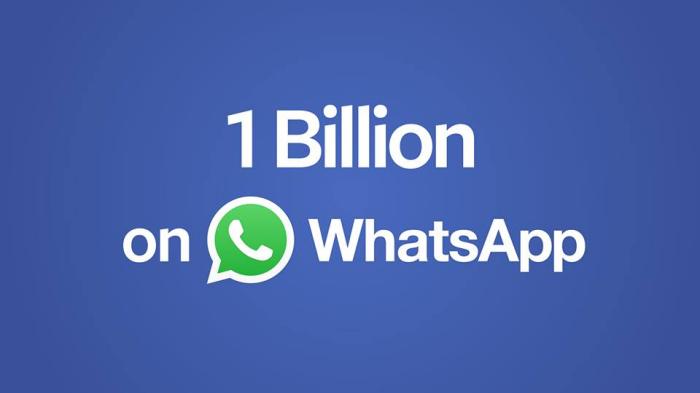 Smartphone messaging service WhatsApp which is owned by Facebook, has hit the billion-user mark, said CEO Mark Zuckerberg.
"One billion people now use WhatsApp. There are only a few services that connect more than a billion people. This milestone is an important step towards connecting the entire world," Zuckerberg posted on Facebook.
The ranks of people using WhatsApp have more than doubled since California-based Facebook bought the service for USD19 billion in late 2014.
"WhatsApp's community has more than doubled since joining Facebook. We've added the ability for you to call loved ones far away. We've dropped the subscription fee and made WhatsApp completely free. Next, we're going to work to connect more people around the world and make it easier to communicate with businesses," the 31-year-old Facebook founder added.
"Nearly one-in-seven people on Earth use WhatsApp each month to stay in touch with their loved ones, their friends and their family," the WhatsApp team said in a blog post.
Based in Mountain View, California, WhatsApp Messenger is a proprietary cross-platform instant messaging client for smartphones that operates under a subscription business model. It uses the Internet to send text messages, images, video, user location and audio media messages to other users using standard cellular mobile numbers. Around 1.6 billion photos and 250 million videos are being shared daily in 53 languages at WhatsApp.