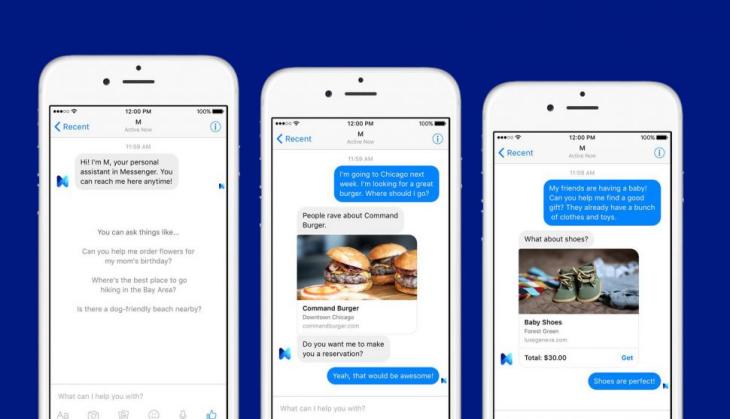 Now you can do a lot more than what you could earlier with the Facebook Messenger. For instance, you can order flowers, shop for shoes, and talk with businesses just by sending a direct message. 
AP explains, "If you haven't "chatted" with those businesses on Messenger in a while, they'll be able to send you a paid message that offers a special deal or encourages you to buy a product you liked before."
At the Facebook Developer Conference, CEO Mark Zuckerberg discussed the latest initiative. Facebook Messenger Bots unveiled by the social network giant are set to revolutionise the way people used to chat. 
A Facebook blogpost explains, "We're excited to introduce bots for the Messenger Platform. Bots can provide anything from automated subscription content like weather and traffic updates, to customized communications like receipts, shipping notifications, and live automated messages all by interacting directly with the people who want to get them."
How Messenger Bots work
Facebook explains: 
The Messenger Send/Receive API will support not only sending and receiving text, but also images and interactive rich bubbles containing multiple calls-to-action. Developers can also set a welcome screen for their threads to set context as well as different controls. Starting today, all developers and businesses will have access to documents to build bots for Messenger, and submit them for review. Facebook will gradually accept and approve submissions to ensure the best experiences to everyone on Messenger.
Facebook has also created discovery tools like websites, usernames, and Messenger Codes and a prominent search surface in Messenger. News Feed ads will enable the opening of threads on Messenger and a new customer matching feature will allow messages that are usually sent through SMS to be sent on Messenger.