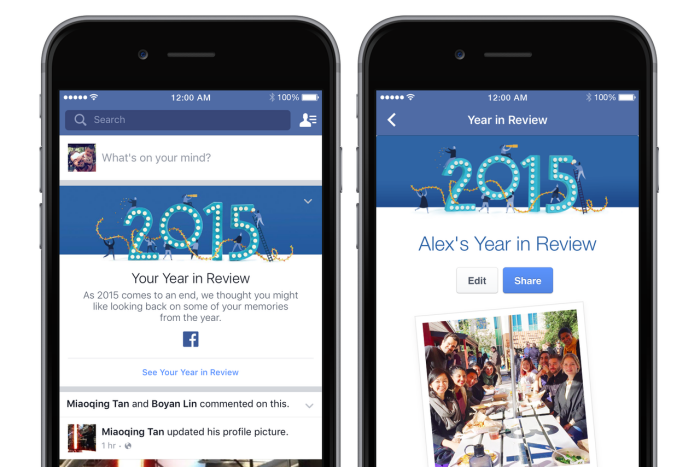 With its new algorithm, Facebook has made this year's 'Year in Review' a little less depressing for you.
Facebook, which messed up its 'Year in Review' slideshow programming in 2014, allows you to change any of the ten photos in your round up post.
Due to this preventive measures blocked friends, exes, awkward, passionate, 3-week Tinder relationships and so on will no longer be popping up on your timeline, reported E! Online.
Earlier, the online social networking service dropped a fab tool to help you get over an ex.
-ANI