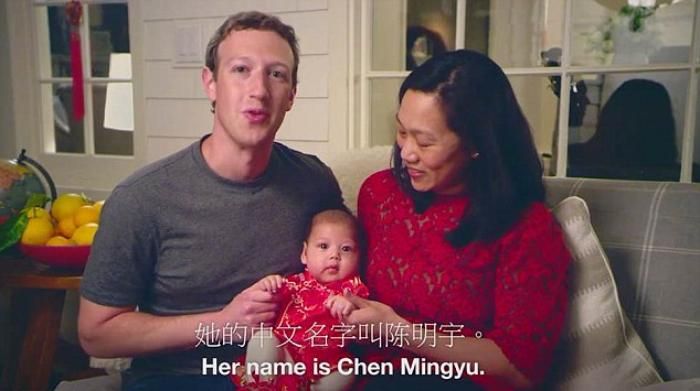 Facebook co-founder Mark Zuckerberg and his wife Priscilla Chan wished people across the world 'health and prosperity' on the occasion of the Lunar New Year.
Zuckerberg and his wife Priscilla Chan appeared in the video with their two-month old daughter Max, who Zuckerberg says recently received the Chinese name Chen Mingyu, Mashable.com reports.
Watch video: Subtitled in English, the video message begins: "Priscilla and I are very excited to celebrate our first Lunar New Year with Max."
Priscilla also adds her thoughts to the family message, saying: "We hope on this holiday, you are spending it with your family and friends."
Zuckerberg has been studying Mandarin for several years and has also made several visits to China.