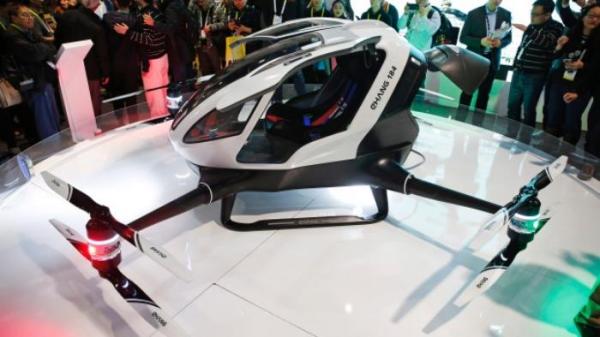 What if you avoid traffic and fly to work?
Ehang 184, the world's first passenger drone, has definitely caught the attention of the people at the ongoing Consumer Electronic Show here.
"It's been a lifetime goal of mine to make flight faster, easier, and more convenient than ever. The 184 provides a viable solution to the many challenges the transportation industry faces in a safe and energy-efficient way," said Ehang CEO Huazhi Hu.
"I truly believe that Ehang will make a global impact across dozens of industries beyond personal travel. The 184 is evocative of a future we've always dreamed of and is primed to alter the very fundamentals of the way we get around," he added.
According to the Verge, Ehang says the 184 can carry a single passenger up to 10 miles or roughly 23 minutes of flight. The person in the cockpit doesn't do any piloting, they just input their destination and enjoy the ride.
"So the people sitting in there is not going to be a pilot. You know, you don't need to get a license in the future. You're just a passenger. You are going in there (the drone) and sit in there and enjoy the flight," said Derrick Xiong, co-founder of Chinese UAV company Ehang.
The cost of the drone is estimated to be somewhere between $2,00,000 to $300,000.