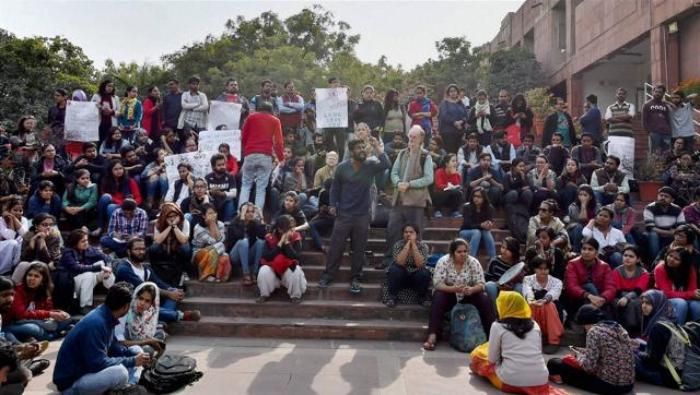 In a completely bizarre yet shocking development, search giant Google has landed in a soup after its 'Google Map' application has been throwing up Jawaharlal Nehru University (JNU) under the key word 'anti-national'.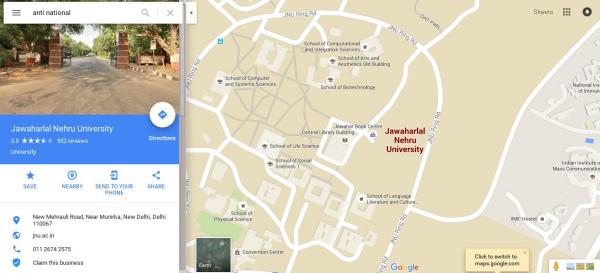 Even though the blunder doesn't seem to be deliberate, the varsity is bound to be furious at world's largest search engine's gaffe.
JNU Students' Union President Kanhaiya Kumar and other students including Umar Khalid and Anirban Bhattachary came into the eye of the storm and faced massive backlash from the Centre and the Delhi Police over an event held at the campus on 9 February, where anti-national slogans were allegedly raised.
While Kanhaiya is out on interim bail and has already launched a frontal attack on the Narendra Modi-led government, Umar and Anirban still remain in custody.
However, this new faux pas by Google is likely to rattle the peace the controversy-laced varsity currently craves.
You can try it out here.
-With agency inputs