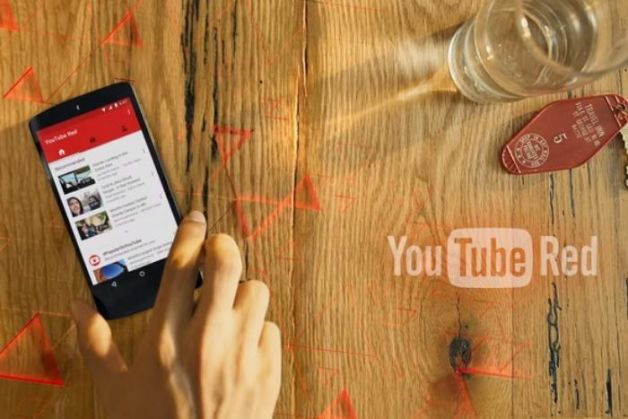 On Wednesday, 21 October, Google-owned YouTube unveiled a new $10-a-month subscription plan in the United States that lets you get rid of ads, among a host of other things. This plan has infuriated at least one content provider, sports-broadcasting giant, ESPN.
Turns out sports fans will now have to go to ESPN's own website to watch its videos.
Other than ad-free videos, YouTube Red, as it is called, will include new original series and movies from top YouTubers and even on-demand unlimited streaming of music from its music-streaming sibling, Google Play Music. Along with that, users of Red will have the ability to download videos to mobile devices and they can also continue to play music in the background while using other mobile apps.
YouTube Red, which launches on 28 October, will initially only be available in the United States before expanding internationally. Subscribers to Google Play Music will get access to YouTube Red automatically.
YouTube's chief business officer, Robert Kyncl, told journalists at an event at its studio space in Los Angeles that YouTube Red is, "a major, major evolution of our platform".
The service targets those fans who are impatient. Basically those of you who want to skip the annoying ads that play before the video you want to watch.
Sounds good. So why is ESPN removing its videos?
"ESPN is not currently part of the Red service. Content previously available on the free YouTube service will be available across ESPN digital properties," ESPN said in a statement.
Creators have to participate in Red if they want their videos to appear on YouTube in the United States, including the new ad-supported side. A total of 99 per cent of all content creators/videos watched on the site have signed on including The Walt Disney Co., ESPN's parent company. Essentially, most of whatever is available on the free "YouTube site" with advertising will now be available on YouTube's new "ad-free" Red service.
According to the Associated Press, both ESPN and YouTube declined to comment on what rights and legal issues surround its participation.
Media reports suggest ESPN's old contracts with cable companies may be the reason behind it pulling its videos from YouTube as it would rather not be sued by pre-existing partners. Most of ESPN's deals are multi-year deals.
It may also be the reason that ESPN has rights to broadcast games but not the right to make a recorded version for offline viewing, as mandated by YouTube Red.
It will have to be YouTube not ESPN caving in if they want the sports networking giant to be back on the video streaming website. Only time will tell whether or not ESPN becomes a part of YouTube Red, but it would be a safe bet that we'll see it joining sooner rather than later.