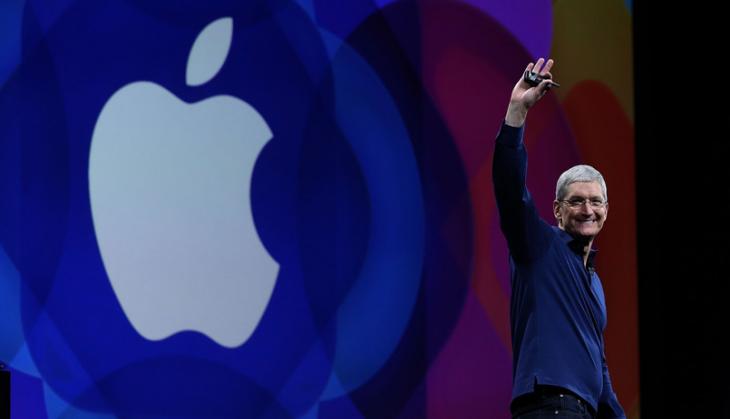 Apple CEO Tim Cook landed in India on Tuesday night, after a trip to China. This is his first visit to the country after being appointed to the top spot at Apple.
Apart from meeting Apple partners and employees, Cook is also slated to meet Prime Minister Narendra Modi.
PM Modi has been trying to invigorate India's manufacturing and technology sector and is leaving no stone unturned to boost ties with the Silicon Valley. He met Cook in September 2015 during his visit to Silicon Valley. They discussed manufacturing plans in India under PM Modi's Make in India initiative.
Cook is said to have a busy schedule in India as he will visit Delhi, Gurgaon, Hyderabad and Mumbai.
Read more: Apple CEO Tim Cook will inaugurate development centre in Hyderabad
The visit comes at a time when technology is hit by slower growth in global sales of its flagship products - iPhone, iPad and Mac.
Development Centre in Hyderabad
Cook will also inaugurate the company's sole development centre in Hyderabad. He will try to connect with the people of the company's top growing market during the second leg of his visit to Asia.
Cook will visit the city on 19 May to inaugurate the centre "but it is going to be a very hush-hush event", a Times of India report said quoting an anonymous government official.
However, the company hasn't made any official statement yet. Following the reports, the Telangana IT minister, KT Rama Rao, tweeted, "Will share a Big news with you all day after tomorrow (19 May). Suspense till then."
Iconic Apple stores
Cook is also expected to shed some light on iconic Apple stores in India. The tech giant has applied to open its own retail stores in the country, which as per Cook "is a bright spot".
Apple is also mulling over the idea of building its campus in Hyderabad, say reports.
A Made in India iPhone?
Apple iPhone manufacturer, Foxconn is already present in India and is looking to set up a manufacturing base in the country. If Cook announces concrete plans to invest in the country, it will lead to more jobs, better competition in the smartphone segment.
And next could be a Made in India iPhone!