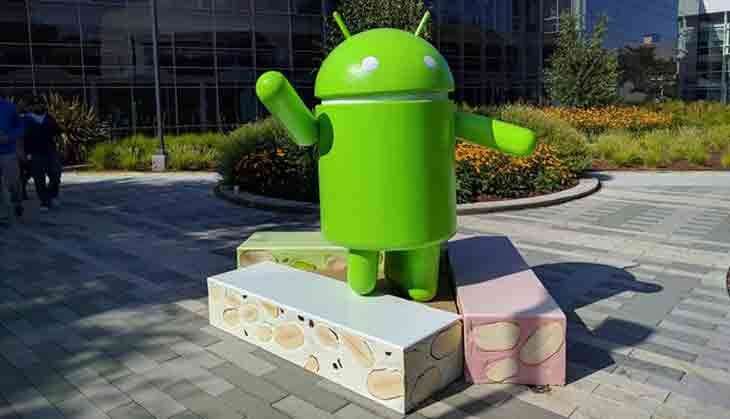 Google has rolled out the new version of its Operating System - Android 7.0 Nougat. The new OS includes features like multi-window and new emojis, causing a plethora of users to wait anxiously to get a taste of the new software.
However, do all smartphones support the new OS? As far as Sony Experia's Z series is concerned, some of its models are not supporting the new software which has put users in a dilemma.
Google Nexus is reportedly going to get the latest update first, followed by the other devices which will receive a notification for the update between November and January.
Here's a list of the phones which will support the new Android 7.0 Nougat:
For HTC, it has confirmed that the high-end HTC smartphones would be getting the update to the latest Android software. These include:
HTC 10
HTC One A9
HTC One M9
HTC Nexus 9
According to a report in phoneradar, Samsung has not yet confirmed which phones will avail the update first. The following list of the phones might receive the update:
Samsung Galaxy S7
Samsung Galaxy S7 Edge
Samsung Galaxy Note 7
Samsung Galaxy Note 7 - 6GB variant
Samsung is planning to introduce Galaxy Note 7 variant with 128GB storage in China that will run Android Nougat straight out of the box. Although, the new S7 series will get the update first out of all the phones.
Sony has confirmed the upgrade on the following phones:
Xperia Z5
Xperia Z5 Compact
Xperia Z5 Premium
Xperia Z4 tablet
Xperia Z3
Xperia Z3 Compact
Xperia XA
Motorola as a former Google's mobile division might get the updates on the following phones. The Nexus 6 has already got the update.
Nexus 6
Moto G4 Plus
Moto G4
Moto Z
Moto Z Force
Moto X Force
Moto X Style
Moto X Play
Moto G Turbo
Android One
The company will most likely be updating its current flagship smartphone as well as the last years' variant to the next version of Android software.
OnePlus 3
OnePlus 2
OnePlus X
Also, Google has confirmed that LG V20 will be the first official smartphone running on Android Nougat, launching on 6 September. "The New LG V20: The first new smartphone that comes with Android Nougat, right out of the box. Coming soon," says Android blogpost.
However, the updates should already be available to install on:
Google Nexus 6
Google Nexus 5X
Google Nexus 6P
Google Nexus 9
Google Nexus Player
Google Pixel C
General Mobile 4G (Android One)
How to install updates:
1. Go to setting.
2. Tap on About the Phone option
3. Tap on System Updates and then check for updates.
The updates should be available, if the notification has been received.