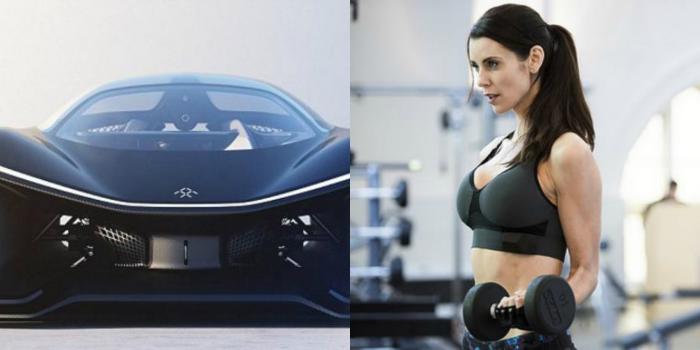 The annual Consumer Electronics Show is every tech enthusiast's dream. The annual event, traditionally held in Las Vegas in January, see a number of exciting product and technology launches - as well as a sneak peek into the gadgets that will be rolled out that year.
Evidently, the show, with all its might, was able to bring out the 'wow' factor in tech. The 49th edition of the CES has established that 2016 may just be the year of virtual reality. Car technology too will pick up, after the promising launches at the show.
From a patch with inbuilt flexible electronics to measure UV exposure, to a food scanner which reveals the nutritional content of the meal you are about to eat, the gadgets at CES 2016 had us begging for more.
Here are some of the most impressive gadgets from CES 2016: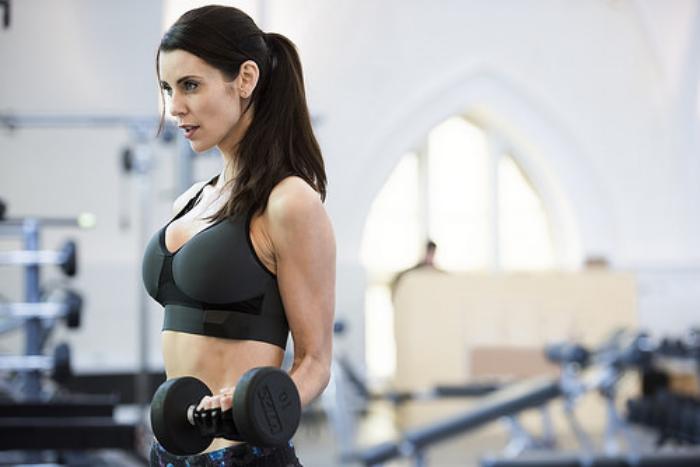 First there was the eco-friendly bra which helped purify water as you swam. At CES 2016, audiences were introduced to the OmBra - a Smart Bra which is capable of performing almost all the functions of a normal health band or a fitness tracker.
Developed by biometrics products maker, Omsignal, the bra aims to measure biometrics - like heart rate, number of steps taken, calories burnt, etc.
It has built-in sensors in a little black box located in the lower band of the bra, right next to the rib cage. The box monitors and wirelessly transmits all the readings to OmSignal's mobile app.
Out with the smartwatches and fitness trackers. And in with the Smart Bra!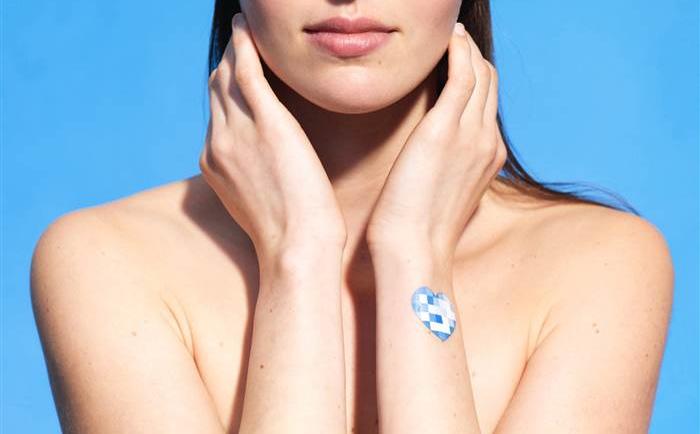 L'Oreal, the world's largest cosmetics and beauty company, turned heads CES 2016 when it announced its foray into the wearable tech segment.
The product, L'Oreal's My UV Patch, is a "stretchable sensor" with a one-inch diameter and a thickness of 15 microns (more like Band-Aid).
It contains flexible electronics which can be worn on skin almost anywhere. With the help of your smartphone, the device tells you how much UV exposure you are subject to at what times of day. The tattoo-like device comes in a shape of a heart with little blue squares. The squares fade depending on how much you are exposed to the skin-cancer-causing rays.
03
Project Tango smartphone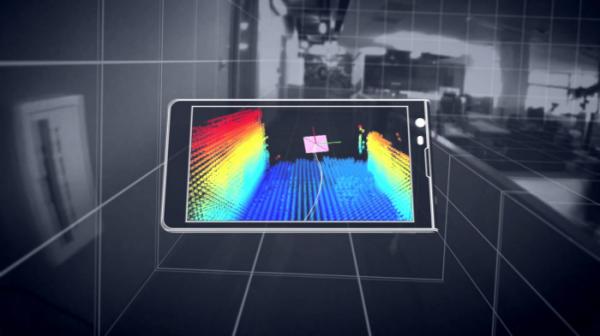 Technology giant Google and smartphone-maker Lenovo have teamed up to build a device with some serious superpowers.
Reports suggest that the device will sport really cool features, - courtesy Google's Project Tango. Announced in 2014, Project Tango is a project originated from Google ATAP, one of the search giant's coolest and most secretive research labs. Project Tango allows devices to map 3D space around them in real-time, using camera and sensors.
Lenovo will be the first manufacturer to release a consumer handset with Project Tango built-in.
Project Tango can scan a room and make a 3D model out of it. You can project an image of a new fridge, for example, and see how much space it'll actually take up in your room. How cool!
04
Faraday Future smart electric car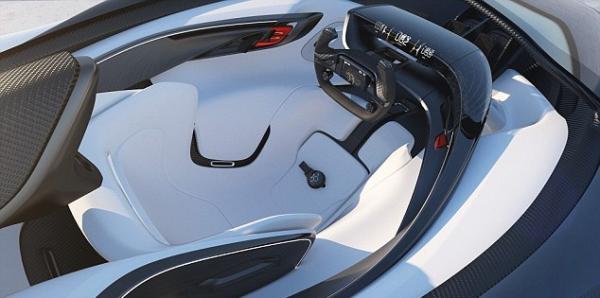 This automobile, which looks like a cross between a Corvette and the Batmobile, may just be the Tesla-killer it is being hailed to be. Launched at CES 2016 by California-based company Faraday Future, this sleek sleek yet powerful electric concept car may revolutionise the face of automobiles as we know it.
The 1,000-horsepower car, dubbed FFZero1, can exceed 200mph (321 kph) and accelerate from zero to 60mph in less than three seconds.
It has adjustable chassis which accommodates strings of batteries. The number of batteries depends on the size of the car. Another cool feature of the car is that has a helmet to provide oxygen and water to the driver.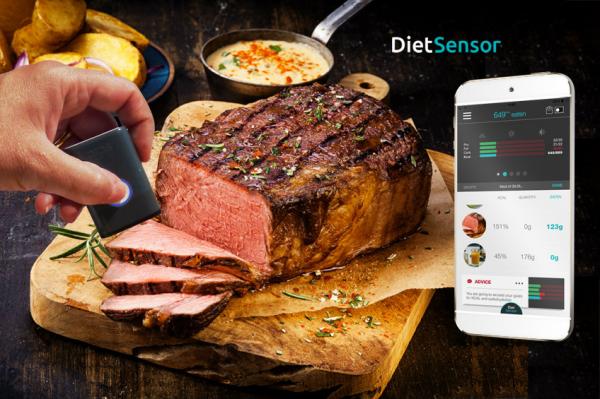 This innovative gadget from a French startup is one a kind.
The device, named SCiO, reveals the nutritional value of the meal by scanning its chemical composition. It is a pocket-sized Bluetooth-connected molecular sensor which uses near-infrared spectroscopy to determine the chemical makeup of food and drinks.
06
Samsung Family Hub Refrigerator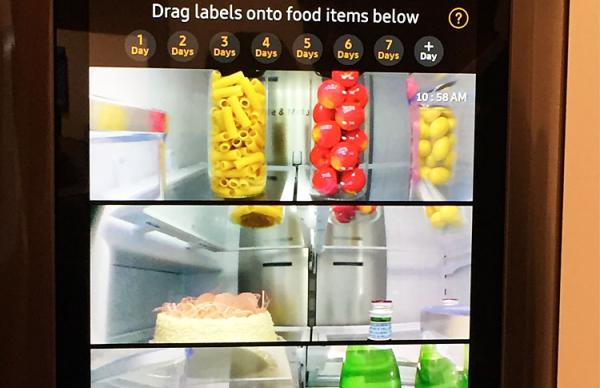 The refrigerator is equipped with a giant touchscreen - a 1080p of 21.5 inches.
Grocery shopping lists are so passe. This refrigerator comes equipped with a small camera which can be used to examine the contents of your fridge - to aid your trips to the grocery store.
That's not all. The refrigerator also features Amazon Alexa, the digital voice assistant in Amazon Echo.
The refrigerator is expected to ship sometime in May and will cost approximately $5,000.
07
Ehang 184, passenger drone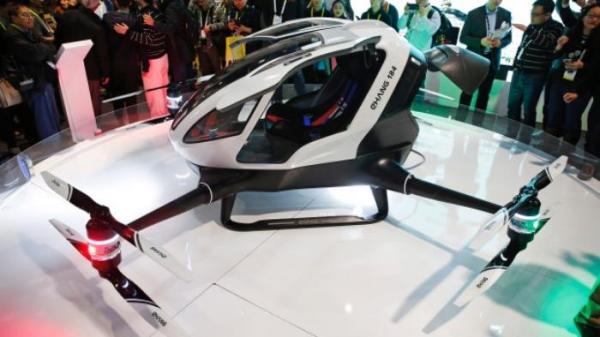 What if you avoid traffic and fly to work?
Ehang 184, the world's first passenger drone, has definitely caught the attention of the people at the ongoing Consumer Electronic Show at Las Vegas.
Ehang184 can carry a single passenger up to 10 miles or roughly 23 minutes of flight. The person in the cockpit doesn't do any piloting, they just input their destination and enjoy the ride.
"So the people sitting in there are not going to be a pilot. You know, you don't need to get a license in the future. You're just a passenger. You are going in there (the drone) and sit in there and enjoy the flight," said Derrick Xiong, co-founder of Chinese UAV company Ehang.
The cost of the drone is estimated to be somewhere between $2,00,000 to $300,000.