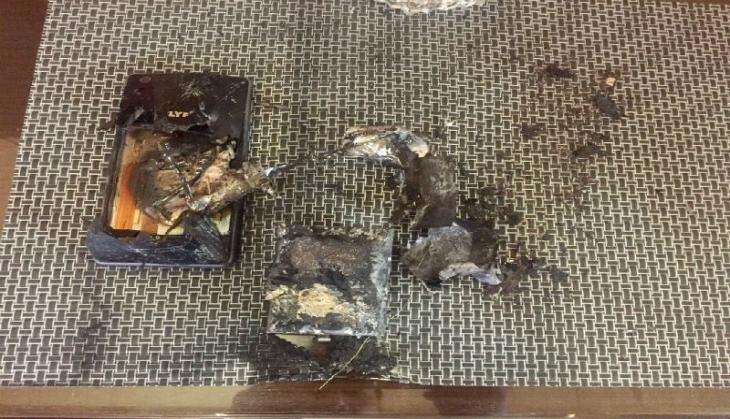 On Sundy, a man claimed on social media that his 4G Lyf phone, sold by RIL's retail arm Reliance Retail, allegedly burst into flames. The firm promised a thorough investigation in the matter.
"My family had a narrow escape today after @reliancejio's @Reliance_LYF phone exploded & burst into flames," Tanvir Sadiq said on Twitter.
Read more: Here's the real reason behind the exploding Samsung Galaxy Note 7 batteries

He also posted a picture of the allegedly burnt phone and warned people about using Lyf smartphones.
"All those people who have this @Reliance_LYF phone need to be very cautious and careful @reliancejio," Sadiq said.
Read more: Samsung reports sharp fall in earnings after Galaxy Note 7 debacle

The official Twitter handle of Lyf smartphone responded to Sadiq.
When contacted, a Lyf spokesperson said, "We are concerned about the incident reported on social media and are taking the matter seriously.
"We are assessing the cause and will conduct a thorough investigation in the matter. Customer safety is paramount to us and, based on our findings, we will take appropriate action."
Read more: Samsung loses around 50% users to Apple iPhone 7 after Galaxy Note 7 battery fiasco

"Lyf range of phones are designed and manufactured with global standards by some of the world's leading manufacturers of mobile phones. Each phone goes through a stringent quality control process," the spokesperson said.
Sale of Lyf smartphones zoomed after Reliance Jio started offering unlimited free 4G data and phone calls for customers.
As per CyberMedia Research, Lyf smartphones are among top three 4G devices sold in India with Lyf holding 8% market shares at the end of second quarter of 2016.
Since the last few months, Samsung has been grappling with a similar issue after people complained about the Galaxy Note 7 catching fire and smoke was detected on a few occasions as well.
The Samsung Galaxy Note 7 has been banned across the globe on airlines. The company later recalled all its Galaxy Note 7 devices from the market.
-PTI