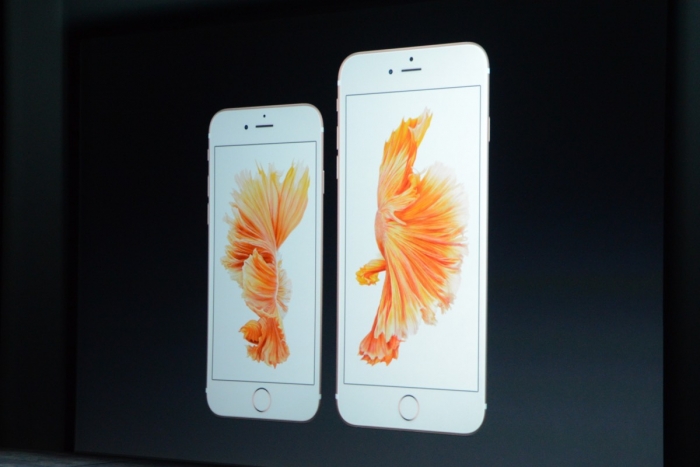 This is the second price cut since the launch of iPhone 6s and 6s Plus in October
The price cut has reduced the gap between iPhone 6 launched in 2014 and the ones launched in 2015
In a bid to increase sales, Apple has also slashed the prices of the bestselling iPhone 5s
In a bid to amp up the sales in this crucial quarter, Apple's recently released iPhone 6s and 6s Plus have received a price cut in India.
According to The Times of India, "Apple cut prices of its latest iPhone 6s and iPhone 6s Plus by up to 16 per cent just two months after their launch in India to boost flagging sales."
Current prices
The 16GB model of iPhone 6s, which was launched at Rs 62,000 on 16 October is now available at Rs 52,000 to Rs 55,000 -- a 11-16 per cent reduction.
The price cut is available across all the variants -- 16 GB, 64 GB and 128 GB -- of both models.
"The average difference in prices of all iPhone 6s and 6s Plus devices between launch time and now is about 15 per cent," Economic Times quoted a top executive at a national retailer as saying
With the reduction in prices, the price gap between iPhone 6 devices launched in 2014 and the ones launched in 2015 has reduced significantly.
The report in Economic Times further notes, "Apple had introduced the iPhone 6s and 6s Plus at Rs 62,000-Rs 92,000, about Rs 8,000-Rs 9,500 more than launch prices of iPhone 6 and 6 Plus. The models were Rs 14,000-Rs 16,000 costlier than those available in the US, Middle East and Hong Kong, raising concerns that demand would be hurt."
However, when Catch contacted some of the Apple's premium resellers in South Delhi, they denied having received any price cut notification from Apple.
"We have no such notification. We are selling the iPhone 6s and 6s Plus on almost the same price at which they were launched in India back in October. However, some good deals and discounts can be availed," a salesperson from an Apple reseller store said.
Price cut for iPhone 5s
Apple has slashed the price of its bestselling iPhone 5s for the third time in a span of just three months - to counter the decline in the demand for iPhone 6s and 6s Plus after Diwali.
Read more: The Apple iPhone 5s now costs Rs 24,999. But why the price cut?
The iPhone 5s is now available for Rs 24,999 - almost 50% off from the selling price of Rs 44,500 in September.
Interestingly, this is the world's lowest price yet for the popular phone - considering the declining Rupee and exorbitant import taxes.