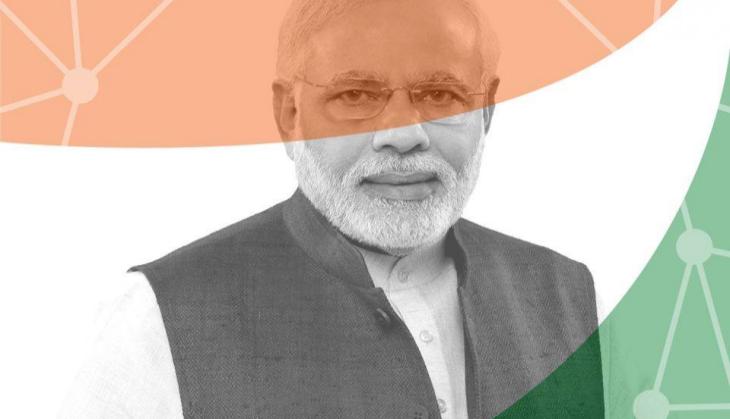 The Digital India mission, launched on 1 July 2015, was envisioned with the aim to digitally-empower the people of the country.
The mission, flagged off by Prime Minister Narendra Modi, aims to bridge the digital gap and attract foreign investments in India.
It ensures that all citizens will have electronic access to government services. The mission also seeks to provide high speed internet services to the citizens. It also has business-related services like ease of doing business. Providing free wifi in trains and at railway stations also comes within the purview of Digital India.
The initiative, which lays emphasis on e-governance, has a projected budget of Rs 1,13,000 crore - an amount that will be implemented to prepare the country for knowledge-based transformation.
As Narendra Modi-led NDA government completes two years in power, here are the five most important milestones under the Digital India mission:
1) Microsoft CEO Satya Nadella has expressed his desire to support the Digital India programme. He said that he was betting big on the fast-evolving economy, and that Microsoft would help bring low-cost broadband technology to five lakh villages across India. "Digital India will bring about solutions for the challenge of digital divide," he had said.
2) Google has partnered with the Indian Railways to provide free wifi services at 100 major railway stations. So far, Mumbai, Bhuwaneshwar, Ujjain, Jaipur, Patna among other cities have been covered. RailTel, a PSU which owns a Pan-India optic fiber network exclusively on railway track, has laid out over 45,000 kms of optic fibre networks across the country, which Google will utilise for its Wi-Fi.
3) The Modi government also aims to provide mobile connectivity to 55,669 villages across the country by 2018. The government has already laid optic cable fibre in 23,604 gram panchayats till July 2015 in order to provide broadband connectivity. By the end of 2016, the government claims that 2.5 lakh panchayats will be connected.
4) The Digital India initiative also boasts a new scheme, called the DigiLocker. The virtual locker, a cloud-based platform where one can securely store digital files, is operated by Department of Electronics & Information Technology (DeitY). So far, the DigiLocker has fetched 18,98,358 registered users with 23,36,825 uploaded documents.
5) The Digital India also includes the ambitious Smart Cities scheme, which will help to convert 100 cities across the country into smart cities. The government has allocated Rs 70.6 billion (US $1.2 billion) for Smart Cities in Budget 2014-15. A few smart cities are currently in the development stage - including Kochi Smart City, Gujarat International Finance Tec-City (GIFT) in Ahmedabad, Naya Raipur in Chhattisgarh, Lavasa in Maharashtra and Wave Infratech's 4,500-acre smart city near New Delhi.
The smart cities project is set to create a 10-15% rise in employment.