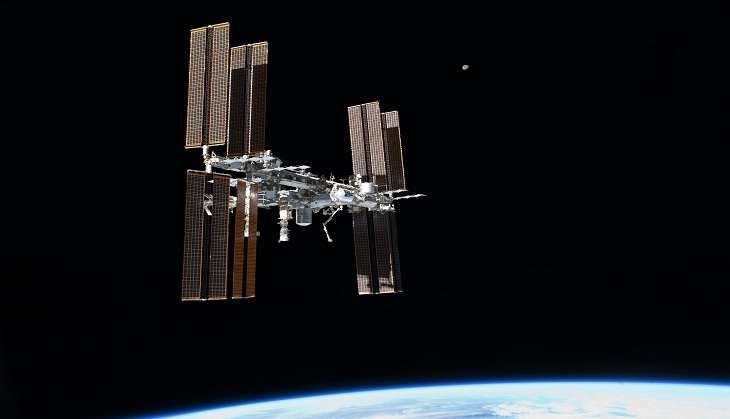 Joining ranks with the United States and Russia, China went on to become the third country to complete the docking procedure as two Chinese astronauts entered the orbiting space lab for a month-long stay on 19 October. This is going to be China's longest manned space mission.
The Shenzhou-11 spacecraft that blasted off on Monday morning, docked with the Tiangong-2 space lab using an automated maneuver worked out during missions to an earlier experimental station, the Beijing Aerospace Control Centre (BACC) said.
The astronauts entered Tiangong-2 after the spacecraft successfully docked with the space station and completed the automatic docking around 1 AM (IST), BACC said. Shenzhou-11 was successfully launched on Monday in China's longest-ever manned space mission. The rendezvous between the spacecraft and the lab took place over 393 kilometres above Earth, BACC said.
The event was telecast live by the state-run China Central Television (CCTV). The two astronauts aboard Shenzhou-11 - Jing Haipeng and Chen Dong - later entered the lab and will stay there for 30 days conducting different experiments. Shenzhou-11, China's sixth manned spacecraft, will undertake the longest-ever space mission of China.
The two astronauts will spend a total of 33 days in space. BACC deputy chief engineer Sun Jun told the state-run news agency Xinhua that the precision needed for the orbit prediction and automated docking calculation was much higher than the previous docking missions.
Once docking was complete, commander of the mission Jing Haipeng opened the hatch of Tiangong-2 and floated into the space lab, followed by Chen Dong. The two astronauts extended greetings to all in the space lab, and checked the status of the space complex formed by Shenzhou-11 and Tiangong-2.
Before entering the space lab, the astronauts entered the spacecraft's orbital compartment and removed their intravehicular mobility unit spacesuits to change into blue jumpsuits.
Tiangong-2 was sent into space on 15 September.
The space lab was launched as part of efforts to set up China's own manned space station by 2022, which will make it the only country to have such a facility in service as the current in- service International Space Station (ISS) will retire by 2024.
Other objectives of the space mission include aerospace medical experiments, space science experiments and in-orbit maintenance with human participation, as well as other activities, Wu Ping, Deputy Director of China's manned space engineering office said.
The astronauts will undertake ultrasound tests during space travel for the first time, cultivate plants in space, and test the three winners of an experiment design competition run in Hong Kong for secondary school students.
--PTI