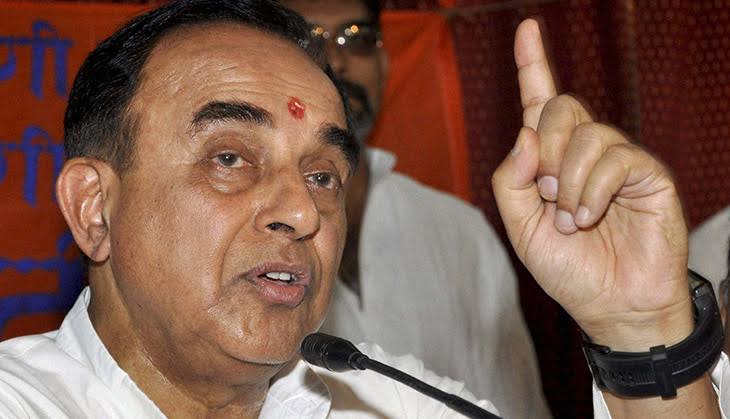 With early trends indicating a consecutive second term for All India Anna Dravida Munnetra Kazhagam (AIADMK) chief J. Jayalalithaa as the chief minister of Tamil Nadu, Bharatiya Janata Party (BJP) leader Subramanian Swamy on 19 May expressed disappointment with the party's performance in the state. He claimed that the results could have been different had the party fought from day one itself.
"I am very pleased with it, except that it could have been better. It certainly could have been better in Tamil Nadu. If we have fought alone from day one itself instead of running here and there and argued of giving a national connection instead of speaking the same language, Sri Lankan fishermen and all that. There it has been disappointing," Swamy told ANI.
"But I think it can be rectified and we should start preparing for the Lok Sabha elections from today," he added.
He, however, expressed satisfaction over the BJP's performance in Kerala, dubbing it as 'progress'. "In Kerala, probably for the first time we are going to make history and make an entry with perhaps four MLAs. So, I think we have made progress in Kerala," he added.
Meanwhile, Prime Minister Narendra Modi congratulated Trinamool Congress (TMC) supremo Mamata Banerjee and Jayalalithaa for retaining power in their respective states of West Bengal and Tamil Nadu.
According to the latest Election Commission data, AIADMK is leading in 132 seats, DMK in 87, Congress in 10, and others in two seats respectively.
--ANI