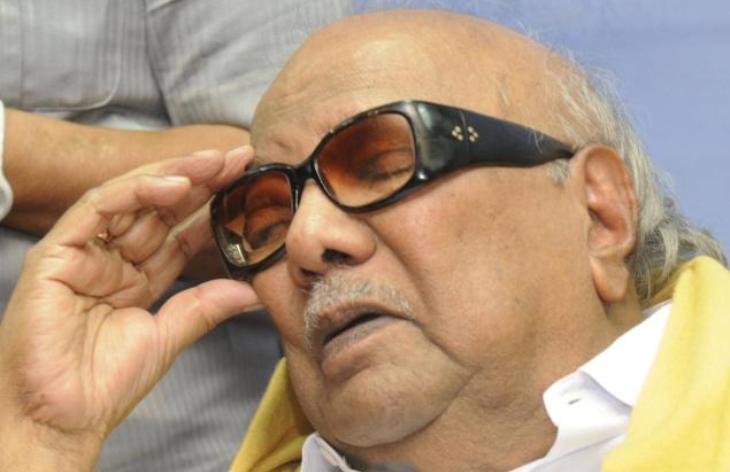 After losing out to J Jayalalitha in the Tamil Nadu Assembly elections, DMK chief Karunanidhi said that the Election Commission (EC) has become a slave to AIADMK.
ANI quoted the DMK supremo as saying, "EC has become a slave to the ruling party and is acting at the behest of Jayalalithaa."
He added, "I will hold a protest if the elections in the two constituencies (Aravakurichi and Thanjavur) is further postponed. How many seats have BJP&PMK won to ask for the postponement of elections in two (Aravakurichi&Thanjavur) constituencies? This is a conspiracy."
The DMK bagged 89 seats in Assembly elections. Karunanidhi broke his own record by registering his thirteenth consecutive win in the Tiruvarur constituency - by a margin of over 60,000 votes over AIADMK's ANR Paneerselvam.
Additionally, his son MK Stalin won from Kolathur constituency in Tamil Nadu with a margin of over 12,000 votes.
--With ANI inputs