S Murari
| Updated on: 10 February 2017, 1:50 IST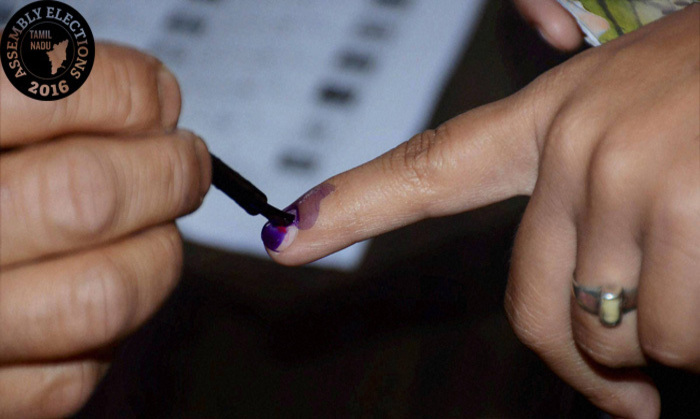 J Jayalalitha, the chief minister of Tamil Nadu and the general secretary of the ruling AIADMK, on Monday announced that her party would contest 227 of the 234 Assembly seats the state, leaving the remaining to her minor allies.
In another development, the DMK said it would contest 180 seats, leaving the remaining 54 to its allies.
Jayalalitha also announced that party would contest all the 30 Assembly seats in the neighbouring Union Territory of Puducherry. In what is being seen as a token contest in keeping with her party's nominally all-India stature, she also released a list of candidates for seven constituencies in Kerala which will go to polls next month.
In a simultaneously development, the DMK and the Congress reached an agreement under which Congress has got 41 seats, one more than what it bargained for, against the DMK's initial offer of 30.
Also read: Tamil Nadu polls: Ghulam Nabi Azad, Karunanidhi meet but no clarity on DMK-Congress seat sharing
The DMK has allotted 13 seats to other all minor partners, retaining for itself 180 Assembly seats. Among them, Anbumani Ramadoss' MMK and the Indian Union Muslim League have been given five seats each.
Jayalalitha has made drastic changes in her list, dropping 11 out of 27 ministers, rewarding recent entrants and accommodating those who have been rehabilitated after having been in the dog house for a while. She is seeking re-election from RK Nagar in Chennai, a safe seat.
Jayalaltitha lost her chief ministership in September 2014 after being convicted in the Rs 56-crore disproportionate wealth case by a sessions court in Bengaluru. She was reinstated after being acquitted by Justice Kumaraswamy of the Karnataka High Court.
She has not recovered her health fully and the list was released in her name by the party.
Pannerselvam, who got elected from Theni last time, has now been shifted to Bodinaickanur in the same Theni district in southern Tamil Nadu.
Also read: Tamil Nadu Assembly polls: AIADMK releases list of candidates, Jayalalithaa to contest from RK Nagar
Theni, Bodi, Usilampatti and Andipatti come under the Thevar belt where the All India Forward Bloc has been traditionally strong. For the first time, Jayalalitha has denied ticket to the AIFB and put up her own candidates on the assessment that the bloc has suffered several splits and is not the same.
Ministers who have been renominated are B Valarmathi and Gokul Indira, both from Chennai. Also contesting from the city are former Director-General of Police R Natraj, former AIADMK Minister Panruti Ramchandran, prominent Dalit leader Parithi Elamvazhithi, a recent entrant from the DMK.
Among allies, the only prominent leader to get a ticket is leading film star R Sarath Kumar who has been fielded from Tiruchendur, his stronghold.
Also read: Tamil Nadu Assembly polls: Vijayakanth is MDMK's chief minister candidate