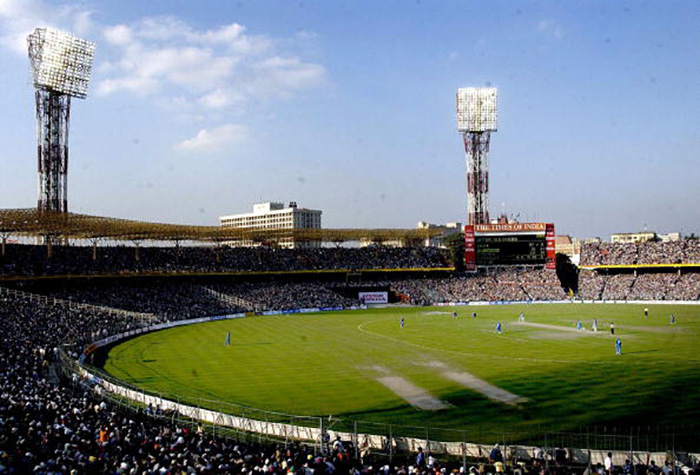 The uncertainty surrounding Pakistan's participation in the upcoming World T20 in India was put to rest on Friday, 11 March, when the team was given the go-ahead by the government to travel to India.
This came after the venue for the much-hyped group stage game against India was shifted from Dharamsala to Kolkata's Eden Gardens.
The Pakistan squad landed in Kolkata a day later, one week before they take on hosts India, in what promises to be a high-voltage affair.
However, while the confirmation of Pakistan's participation has been widely rejoiced by fans across both sides of the border, Indian cricket fans will have some worrying to do ahead of the match, given India's appalling record against their arch-rivals at the Eden Gardens.
4 defeats in 4 ODIs
While the two countries haven't faced each other in a T20 International at the venue, they have clashed in four ODI games previously. Pakistan have won all four of them, the last one being an 85-run win in 2015.
On the other hand, the two teams have also crossed swords in Tests on seven occasions at the venue, with five of them being drawn and India and Pakistan winning one match each.
This will be the first T20 International between the two sides at the Eden Gardens. The Indian team has previously played England in its only T20I game at the ground, with England emerging victorious by six wickets.
Past ODI meetings
18 February, 1987: Pakistan won by 2 wickets.
28 October, 1989: Pakistan won by 77 runs.
13 November, 2004: Pakistan won by 6 wickets.
3 January, 2013: Pakistan won by 85 runs.
While India will look to improve their dismal record against Pakistan at Eden Gardens, they will be boosted by the fact that they have never lost to their arch-rivals in a World Cup match, across any format.
With the Indian team in good form, having recently lifted the Asia Cup title, it remains to be seen if Pakistan can continue their dominance at the venue.