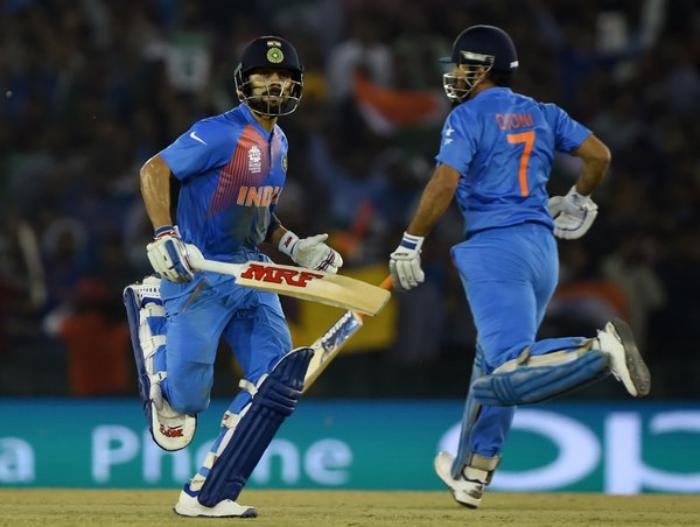 This was a match that generations would remember. Chasing a target of 161, Indian batting ace Virat Kohli single-handedly took India over the line in the last three overs with five balls to spare. The match enhances India's reputation of being the best chasing side in world cricket, and Virat Kohli's reputation of being the best batsman in T20 cricket.
However, the win wasn't as easy as it seemed to be in the end. Wickets were never a problem for the Indian team, with six remaining till the very last over. However, the required run rate climbed over 12 runs per over with only four overs remaining. The stage was thus set for the two best T20 batsmen in the world.
In the third last over, Kohli decided it was time to take Australian pacer James Faulkner to the cleaners. He hit 2 fours, 1 six, 1 single and 2 doubles to make 19 runs.
Logic would dictate that the Indian batsmen would then take singles and doubles to get their team over the line, but Virat Kohli was having none of that. He attacked Nathan Coulter Nile in the next over, to reduce the deficit even further. Hitting three fours in a row, he took the team to within four runs to victory.
And then, it was left to MS Dhoni to finish the match with his trademark lofted shot off the first ball of the last over.
India will now face West Indies in the semi-final at the Wankhede Stadium in Mumbai, but the tournament might well be remembered for the virtual quarter-final against Australia. Or, in the other words, the Virat Kohli match.