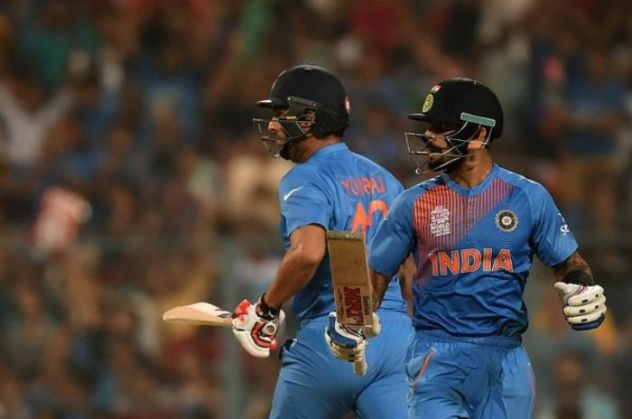 If anyone needed further proof of Virat Kohli's status as the world's best batsman in limited overs cricket, they just have to look back at the innings he has just played against Pakistan in which took India to victory in their second match of the ICC World T20.
Yes, Pakistan have been denied their 'mauka' once again, for the 6th time in a row. India are still unbeaten playing Pakistan in world cups, all courtesy Virat Kohli's calm and composed batting.
Pakistan got off to a good start in the match, with their bowlers containing the run rate well. When Mohammad Sami took the wickets of Shikhar Dhawan and Suresh Raina on consecutive deliveries, TV sets were beginning to be switched off in some Indian households. However, Kohli's calming presence steered the Indian team to victory, his innings of 55 in 37 balls sure to go down in Indo-Pak cricketing folklore.
More importantly, India are still alive and kicking in the tournament. This was an opportunity for Pakistan to consolidate their strong position in Group 2, but they failed to take the opportunity.
And the match was finished by a Dhoni special, hitting the winning runs in a crucial game, dispatching the ball for a six over long on just before collecting a single.