Riyaz Wani
| Updated on: 27 January 2018, 21:23 IST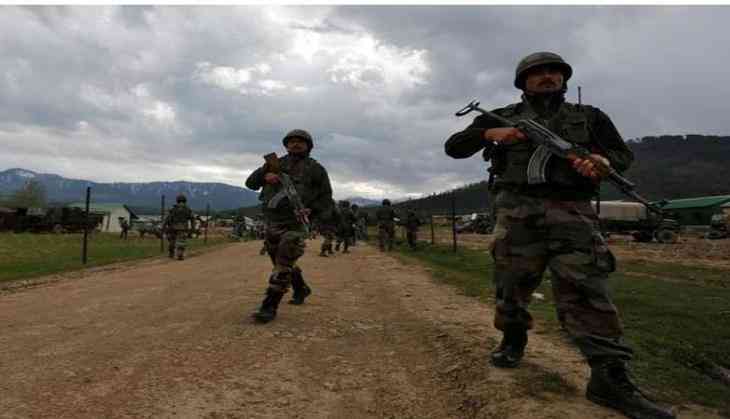 On the eve of Republic Day, a wireless message started circulating on Whatsapp across J&K about the arrival in the Jammu and Kashmir of a woman suicide bomber from Pune. The message said she "may cause suicide bomb (sic.) explosion near or inside the Republic Day venue".
All district police heads were, therefore, "directed to please ensure that frisking of ladies is done meticulously and with utmost caution so as to thwart the nefarious designs of ANEs (anti-national elements)". On Republic Day itself, the Assistant Director General of Police Muneer Khan told the media that the woman had been arrested the previous night itself, and the police were investigating her antecedents.
Young and radicalised
"Fortunately, yesterday after working on all the leads we were able to apprehend the suspect late last night," Khan said. "We will be taking to her, talking to our sister agencies, we will be covering every other lead to know what the facts are. Only after proper investigation we will be able to come to any conclusion."
However, the girl apprehended is just an 18-year-old, and it has now turned out that this is not her first brush with security agencies. She has been on security radar over the past three years, as "a pro-ISIS radicalised girl" who has even undergone a "de-radicalisation procedure" under the guidance of one Maulana Qari Idrees.
Talking to Catch, Qari Idrees recalls the girl as one who had "strayed" and was helped by him "to see the truth".
"She had strayed. She had watched the pictures on the net about the war in Syria and had also got in touch with some people there. She had been promised that if she came to Syria she would be sent to the best school and would also be provided employment," Qari Idrees said. "But I managed to make her see the reason and she was normal again".
A repeat offender
Though apparently deradicalised, she continued to be on the security radar as her activities were said to have continued to evoke suspicion. Last year, sources in J&K Police say she was caught in Jammu on her way to Kashmir. However, she was let off after interrogation by the Jammu Police. A lawyer from Doda who had come to receive her has since been booked under the Public Safety Act.
A month ago, the girl again disappeared from her home, which put security agencies on high alert. What became a further cause of alarm is that the girl was headed towards Kashmir, and her phone, which was being tracked, was often switched off. What is more, Republic Day was approaching. The day has traditionally been a security nightmare in the state, as the militants who oppose its celebration in the state want it disrupted. So a security alert went out that the girl was out to blow herself near or inside a Republic Day venue.
But sources in the police say that the preliminary interrogation of the girl has revealed no plan of suicide bombing. This, though, still doesn't answer the fundamental question as to why she came to Kashmir in the first place. Her preliminary investigation has revealed that she had taken admission at a private nursing institute at Pazalpora, Bijbehara.
"Two Kashmiri boys had accompanied her to the school to help her in completing admission formalities. But when police alert about her went public, the same boys accompanied her to the school to cancel her admission. And when the school refused to pay back her fees, one of the boys claimed he was the cousin of slain militant commander Burhan Wani," a police officer said, adding that the antecedents of the youth are also being ascertained.
A mysterious story
The girl, police sources said, was arrested from a house in Bijbehara where she was staying for the past fortnight. It is being investigated as to how the family gave her shelter for so many days.
Police also says the girl had been in constant touch with "the separatist elements and the stone pelters," some of them from the downtown Srinagar. And in interrogation too, the girl, according to police, has "unapologetically and in fluent English" advocated jihad, if not suicide bombing. "She has a lot of empathy with the separatist cause," said a police officer.
One of the ideologues who is said to have radicalised her is the slain Al Qaeda ideologue Anwar Awlaki, and the stories of excesses in Syria.
And another factor which is blamed no less for her radicalisation is that she comes from a broken family, having been brought up by a single parent after her father divorced her mother when she was a child.
But there are many dots that need to be connected in her unusual story. Her travel - allegedly her second - to Kashmir, all the way from Pune still begs answers. Besides, of all the places she visited and took shelter was the militancy-ridden South Kashmir, apparently to study nursing at a private college.
"All fingers are crossed. We want to get to the bottom of the issue," said a police officer. "Our investigation will reveal everything."