This is why Daniel Bryan thinks sister Nikki Bella is a bad influence on wife Brie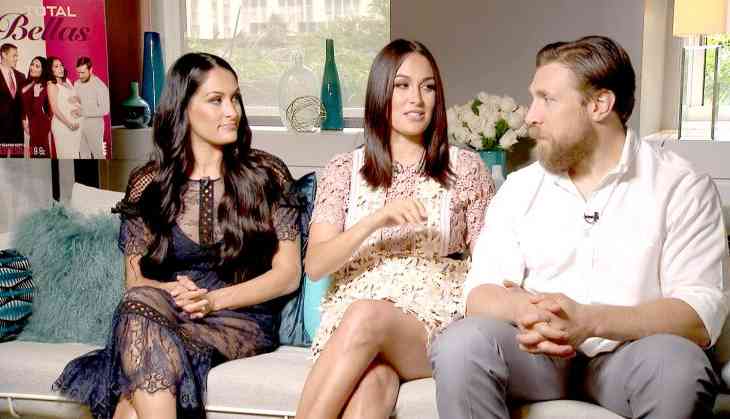 While Nikki and twin sister Brie are busy doing the wedding planning as to be groom John Cena is keeping busy with his shooting for the movie, a clip was released this week where Daniel Bryan says that he feels Nikki Bella is a bad influence on his wife Brie.
Watch the clips
This clip was released on the Total Bellas episode "Save the Date where sister Nikki tries to plan her wedding. While Brie tries to help sister, substitutes John.
Meanwhile, former champion and husband of Brie, Daniel Bryan is shocked to know that wife Brie spent $30,000 on a piece of art in his absence.
Also Read:Watch: Nikki Bella doing tough wedding planning alone, John Cena doesn't have time
Currently, Nikki along with sister Bella is taking big decisions for the wedding. Both the sisters are busy deciding invites, bridesmaids. Nikki even confessed, "I've decided that I'm not going to have bridesmaids anymore," Nikki is terribly missing John but sister Brie is supportive.
Nikki even decided that she will walk down the aisle by herself to show off her newfound strength.
Also Read:Watch: Nikki Bella doing tough wedding planning alone, John Cena doesn't have time