10 amazing players who will take court alongside Federer-Nadal at #IPTL2015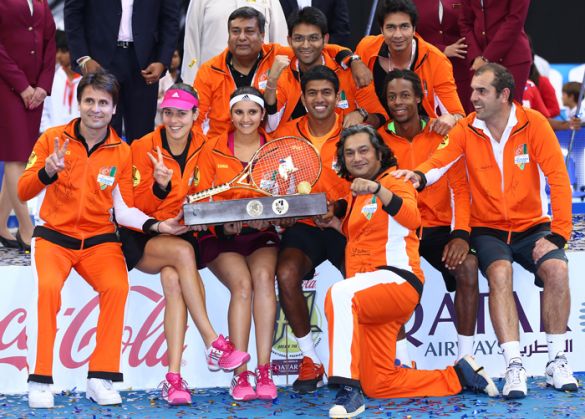 The International Premier Tennis League returns for its second season from December 2-20. This season will feature five teams - Indian Aces, Japan Warriors (new addition), Philippine Mavericks, Singapore Slammers and UAE Royals - that will take place in a team format. It's like the Davis Cup except it features teams from different cities and players aren't tied down to any city/team.
The tournament will take place over five phases - Kobe, Manila, New Delhi, Dubai and Singapore - and teams will play in a round robin format where the top two qualify for the final. Each of the teams have some serious star presence and muscle in players like Roger Federer, Rafael Nadal, Novak Djokovic, Maria Sharapova, Serena Williams, Sania Mirza.
None of these players need an introduction - unless you recently stopped by from Mars - but with seven players per team, there's a lot of talent out there you probably haven't heard of. Here's 10 players with serious smarts to watch out for:
01
Agnieszka Radwanska (Micromax Indian Aces)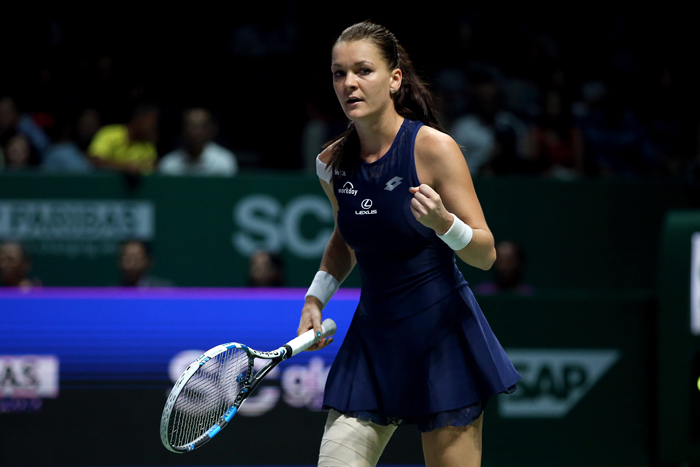 Polish star Agnieszka Radwanska will lead from alongside Women's World No 1 in doubles and Indian, Sania Mirza. Radwanska hails from Krakow, Poland and was born on 6 March,1989. At the age of 26, Radwanska has accomplished a lot - 17 career WTA titles (first Polish player to win a WTA singles title back in 2007), one Grand Slam final (first Polish player in the Open Era to do so) and ended 2015 as the WTA Finals champion - and will be looking to improve upon her World No 5 ranking in 2016.
She has been on a slow but considerable rise since turning professional on April 23, 2005. Even though her highest ranking of world number 2 was back in 2012, most commentators say that 2015 was her most successful season till date. This is her first season playing the Indian Premier Tennis League and she replaces Ana Ivanovic in the team.
02
Fabrice Santoro (Micromax Indian Aces)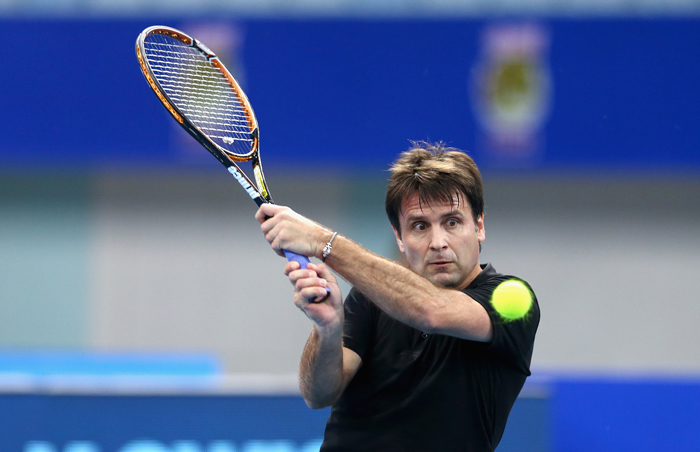 Frenchman Fabrice Santoro, born on 9 December, 1972, is a now retired tennis player. He may not have been among the top ranked players in the world during his career ut he had an unusually long career for a tennis player. During his pro career, he won three Grand Slam titles - the Australian Open doubles title back-to-back in 2003 and 2004 and 2005 French Open mixed doubles title.
As far as his records go, Santoro holds many. He has the most appearances in singles competitions in Grand Slam events at 70 matches. He holds the record for most losses in singles player at 444 (he has won 470 matches though). Back in 2008, at the age of 35, Santoro successfully defended at the Newport tournament, becoming the oldest player to win back-to-back championships at an ATP event.
Santoro was also the oldest player in the ATP top 100, being ranked as high as 68 during his last tournament. Sampras has named him The Magician and Safin, whom he has a 7-2 record against famously said, "Being told I would play Santoro was being told I was to die".
03
Kurumi Nara (Japan Warriors)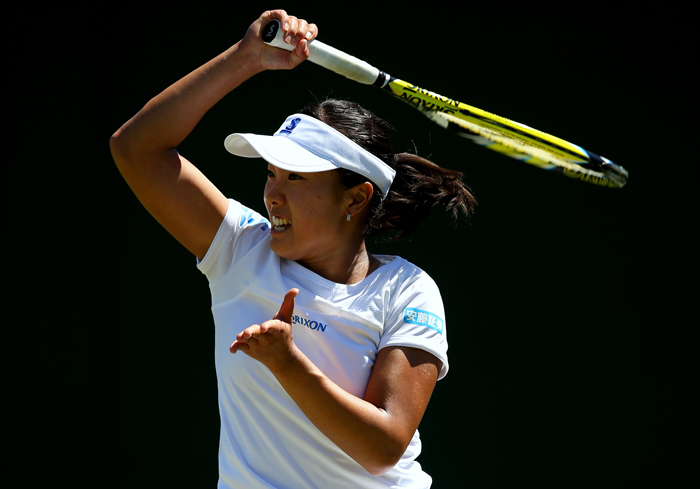 Japan Warriors is the fifth team to join the IPTL and is playing for the first time in 2015. They have brought some serious local talent onto their roster. Kurumi Nara is only 23 years old (born in December of 1991) and has one WTA singles title to her credit. In August of 2014, she reached her highest ever ranking of 32. In September of 2015, she hit her highest ever doubles ranking of 145.
Turning pro in April of 2009, Nara won the All Japan Tennis Championships that very year.
04
Kei Nishikori (Japan Warriors)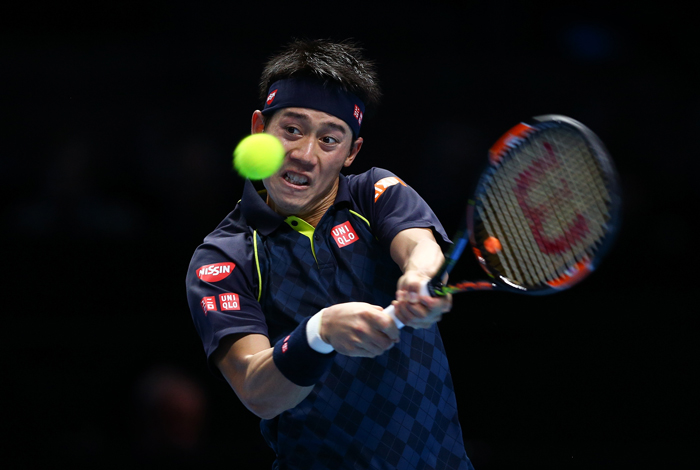 Kei Nishikori is the most well-known Japanese tennis player. His highest ranking of number 4 in the world was achieved this past March. He holds the record of being the only Japanese player to ever be ranked inside the top 10 ATP singles ranking. He began playing the sport of tennis at the age of five and qualified for his first ATP tournament by the age of 17.
Nishikori first ever male player from an Asian country to reach a Grand Slam singles final when he competed in the final of the 2014 US Open. This will be his first appearance in the IPTL.
05
Sabine Lisicki (Philippine Mavericks)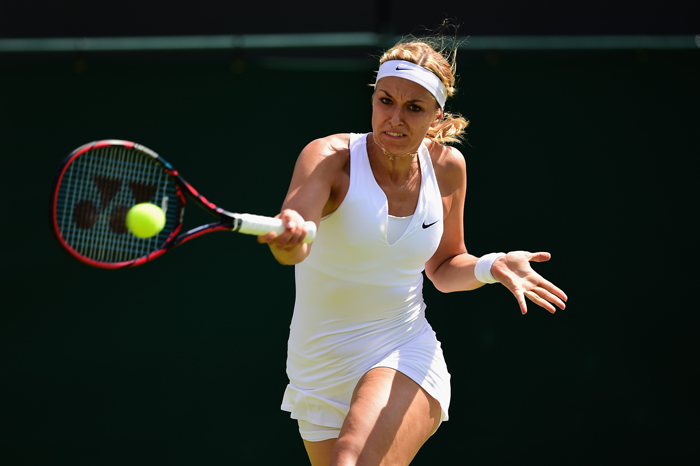 Sabine Lisicki will play second fiddle to Serena Williams for the Philippine Mavericks but that doesn't mean she doesn't deserve her spot in the team. Lisicki hails from Germany and at the age of 26 has been a finalist in a Grand Slam twice - Wimbledon 2013 in the singles competition and Wimbledon 2011 in the doubles competition.
This is her first appearance in the IPTL after not having made the draft last year around. Her highest singles ranking has been 12 achieved back in May of 2012. Over the years, injuries and illness hase last plagued her but in 2014 and 2015 she has been playing some of her best tennis in her career.
06
Milos Raonic (Philippine Mavericks)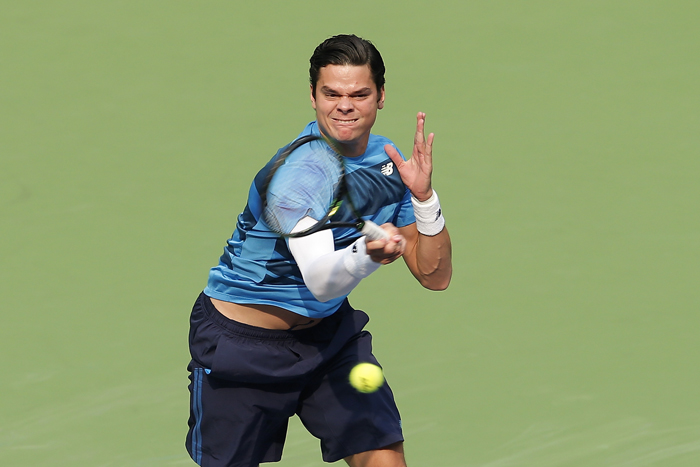 Milos Raonic, born on 27 December, 1990 is a 24-year-old Canadian professional tennis player. Raonic was born in Titograd, now Podgorica, capital city of Montenegro and moved to Canada at the age of three. He first qualified for a Grand Slam at the 2010 US Open. He's been ranked as high as number 4 back in May of this year.
Again, 2015 has been a very successful year for Raonic. Back in September, he won his seventh and most recent ATP singles title at the St. Petersburg Open, defeating Joao Sousa in the final. This is Raonic's first .IPTL appearance as he didn't make the draft last time around.
07
Belinda Bencic (Singapore Slammers)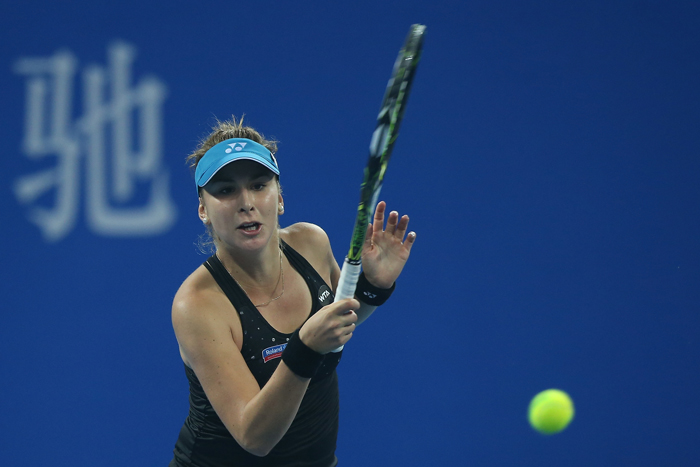 Swiss star Belinda Bencic has won four WTA titles - two singles and two doubles - during her career and achieved a career high ranking of 12 in August of 2015. In 2013, Bencic won the French Open and Wimbledon girls' singles titles and was the number one ranked junior in the world. She was born in March, 1997. During the 2014 US Open, she defeated two top-ten players - Jelena Jankovic and Angelique Kerber - on her way to the quaterfinals.
She tasted her biggest success at the 2015 Rogers Cup. On her way to victory, she defeated Caroline Wozniacki, Ana Ivanovic and world number 1 Serena Williams to clinch the title. This will also be her first appearance at the IPTL.
08
Dustin Brown (Singapore Slammers)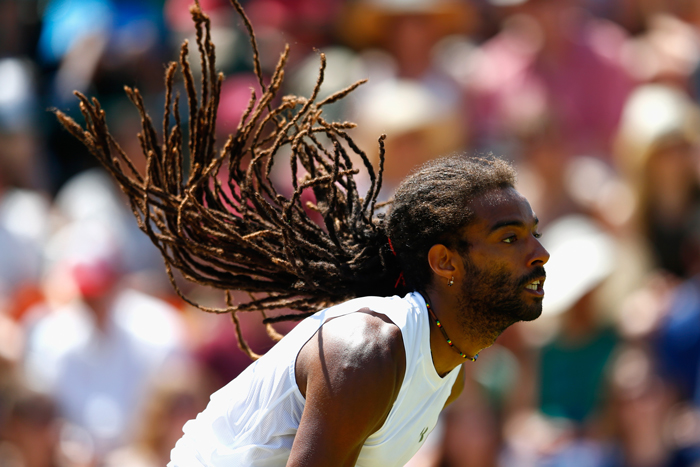 Dustin Brown is a Jamaican-German professional tennis player born on 8 December, 1984. His claim to fame is being one of only a handful of players to have a winning record against 14-time Grand Slam winner and former world number 1 Rafael Nadal. At the 2015 Wimbledon Championships, Brown stunned Nadal in the second round in four sets in his career defying performance. He did happen to lose to Victor Troicki in the next round.
Brown first played for Jamaica before before being fed up with the lack of funding and support. He subsequently decided to compete for Germany. His highest ranking has been 78 but he isn't a player to be taken lightly. It's his first IPTL appearance.
09
Marin Cilic (UAE Royals)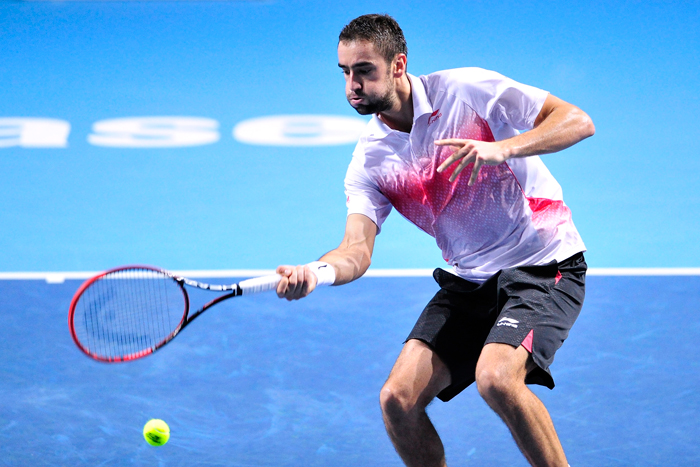 Marin Cilic is a Croatian professional tennis player. He's won 14 ATP singles title and the 2014 US Open. He's had a career high ranking of eight. He is a tall and lanky player at 6 ft 6 in. His moment in the sunlight was when he defeated then world number 2 Andy Murray back in the fourth round of the 2009 US Open.
This will be his second appearance at the IPTL.
10
Kristina Mladenovic (UAE Royals)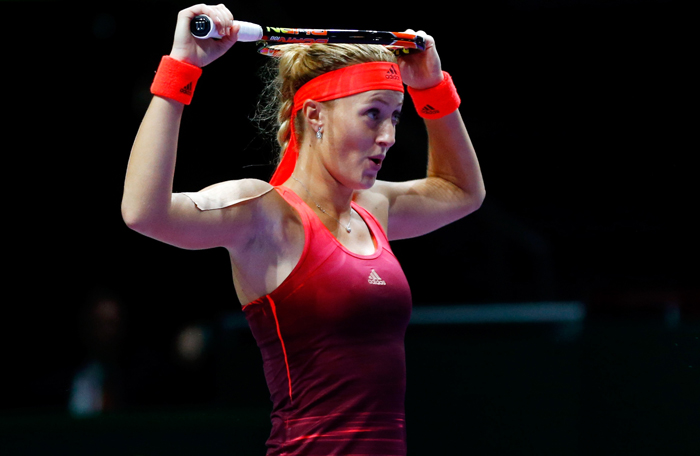 Kristina Mladenovic is a French professional tennis player. She has Serbian and Bosnian ancestry. She's won ten doubles titles on the tour so far. Her career-high ranking has been 27 in singles and 5 in doubles rankings, both achieved in 2015. Her greatest achievements have come in the doubles game where she's won the 2014 Australian Open and 2013 Wimbledon Championships with partner Daniel Nestor.
She played in the 2014 IPTL season after Eugenie Bouchard pulled out from the tournament due to an injury.