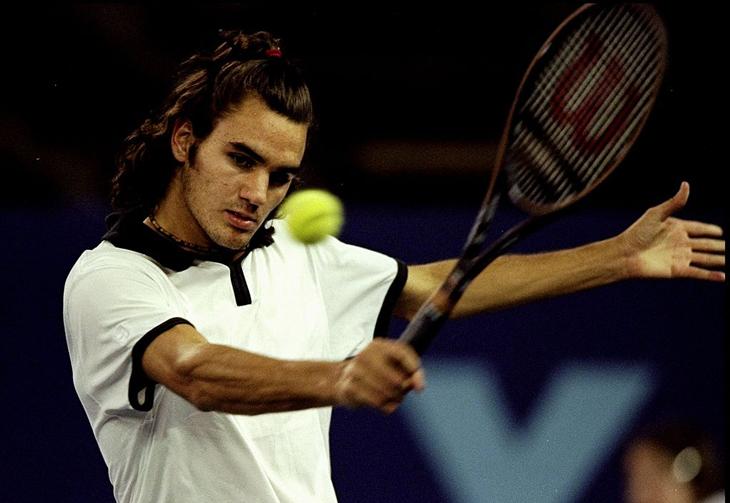 1/7
Roger Federer at AXA Cup in 2000
Clive Brunskill /Allsport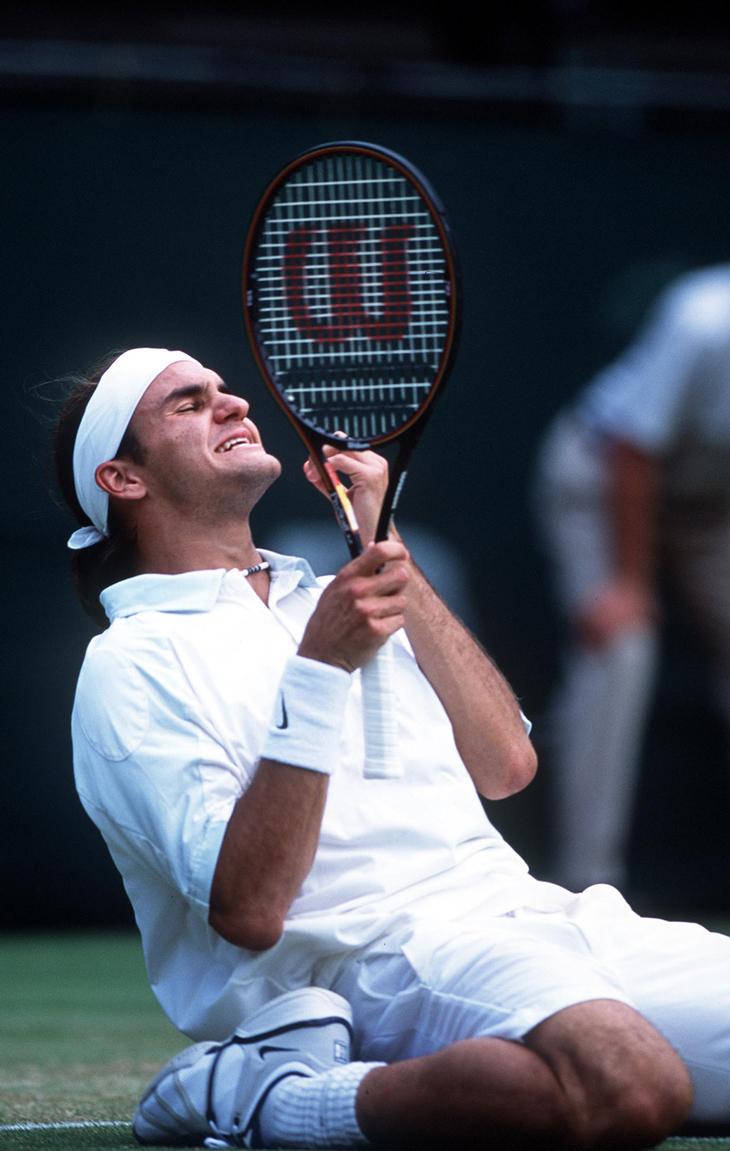 2/7
Roger Federer after defeating Pete Sampras at Wimbledon
Clive Brunskill/ALLSPORT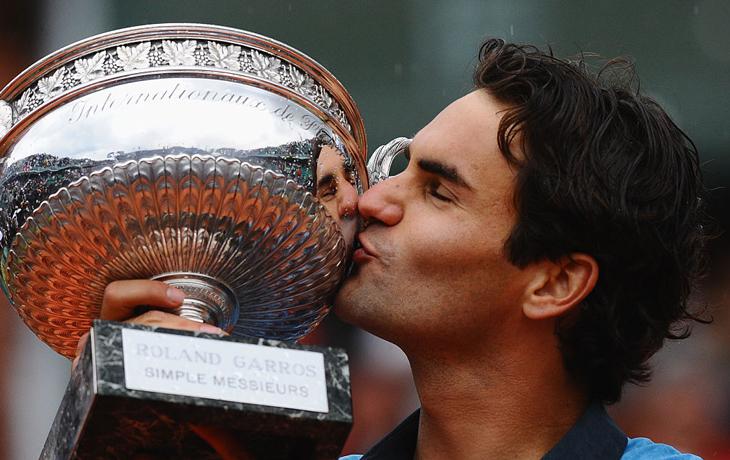 3/7
Roger Federer after winning his only French Open title
liewig christian/Corbis via Getty Images
This is an advertisement.
To view next image, click on the next button.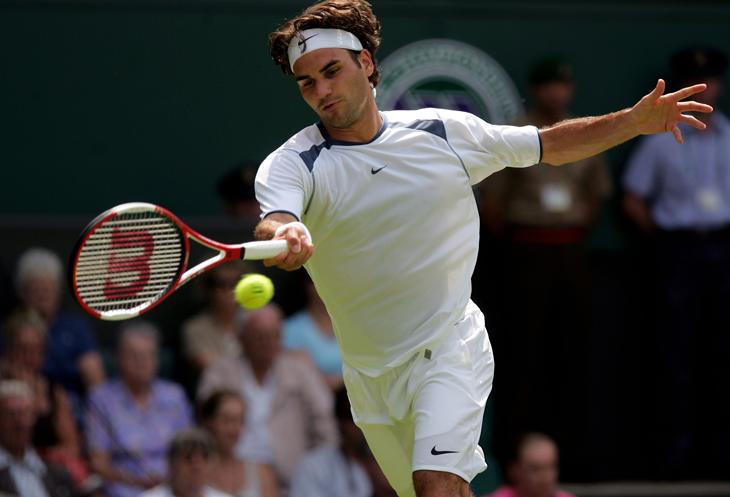 4/7
Roger Federer at Wimbledon in 2005
Michael Hewitt/Getty Images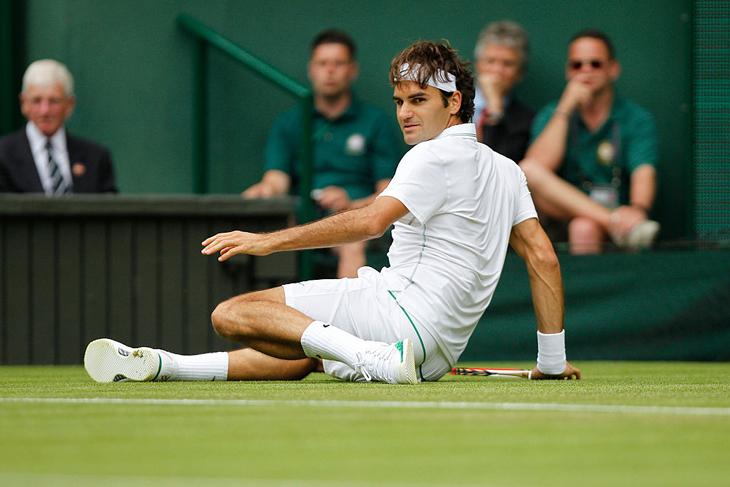 5/7
Roger Fedeer in action during Wimbledon in 2012
Paul Gilham/Getty Images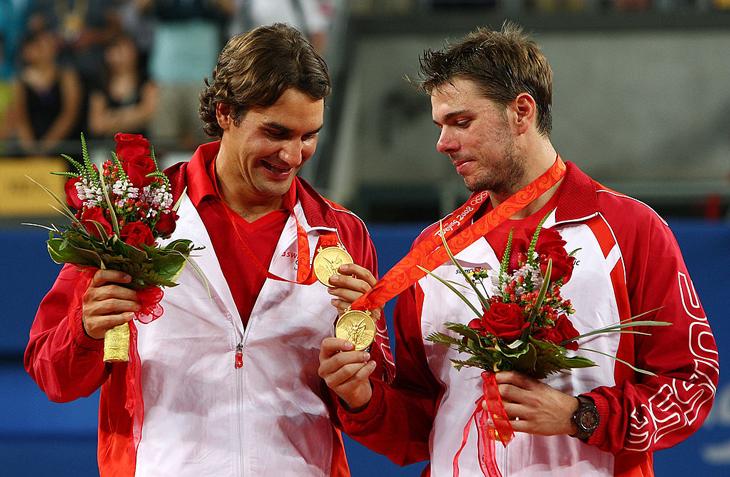 6/7
Roger Federer and fellow countryman Stan Wawrinka at 2008 Beijing Olympics
Clive Brunskill/Getty Images
This is an advertisement.
To view next image, click on the next button.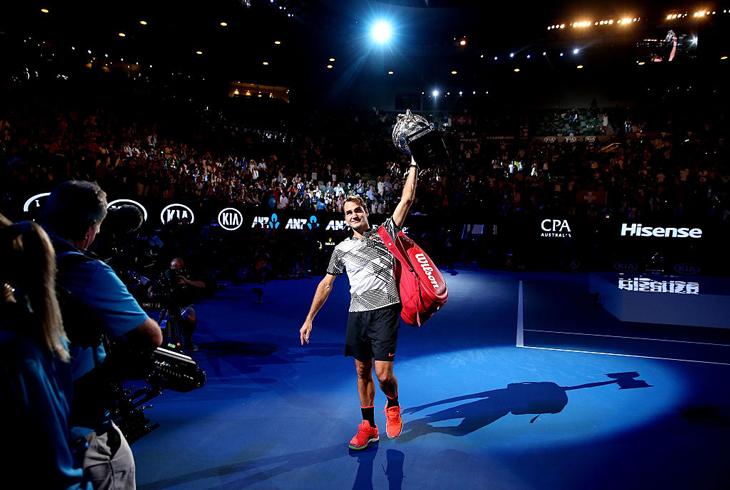 7/7
Roger Federer after defeating Spaniard Rafael Nadal at the Australian Open in 2017
Scott Barbour/Getty Images
Roger Federer stands tallest once again with record-breaking eighth Wimbledon win
At the French Open back in May, Rafael Nadal created history by becoming the first man in the Open Era to win a Grand Slam title 10 times. Nadal did it without dropping a single set. Fast forward to Wimbledon, and Nadal's nemesis Federer, one month shy of 36, picked up a record eighth Wimbledon title. Beating Marin Cilic 6-3, 6-1, 6-4, in a match that was all one-way traffic, Federer emulated Nadal's feat of not dropping a single set in the entire tournament.
With it, he became the first man at Wimbledon to win without dropping a set since Bjorn Borg in 1976. It also marked Federer's 19th Grand Slam title, the most by any player in men's tennis. More significantly though, this was Federer's first win at Wimbledon since 2012, and it came almost two decades after he first won the junior Wimbledon title.
Form is temporary...
After losing in the 2014 and 2015 finals, and in the semifinal in 2016, Federer seemed less and less likely to win his favourite Grand Slam again. Just shy of 35, he had not won a Grand Slam since 2012. What's worse is that he was majorly struggling with a knee injury and was forced to take a break from the game for five months.Federer
Federer though proved the adage that form is temporary, but class is permanent. Now one of the games elder statesmen, Federer has rolled back the years, playing some of his best tennis to cement his legacy as the greatest men's player of all time.
"It is very special to win eight titles," Federer said. "Wimbledon was always my favourite tournament, and will always be my favourite tournament. My heroes walked the grounds here. Because of them I think I became a better player, too. And number eight obviously means a lot to me, because to be part of Wimbledon history is truly amazing."
Federer has now surpassed Pete Sampras and William Renshaw to become the man with the most number of Wimbledon Championship titles. Federer also became the oldest man to win Wimbledon since the Open era began in 1968.
2003 🏆
2004 🏆
2005 🏆
2006 🏆
2007 🏆
2009 🏆
2012 🏆
2017 🏆

The moment @rogerfederer won #Wimbledon title No.8 pic.twitter.com/rMzNNA6M0K

— Wimbledon (@Wimbledon) July 16, 2017
Older. Wiser.
For Federer, 2017 has been one of his best seasons. Coming off an injury layoff, Federer has lost just two matches - he held match points in both, winning the Australian Open, Indian Wells, Miami Masters and Halle. His decision to skip the clay-court season and take a 10-week break worked in his favour.
Federer knew, at the age of 35, that his body couldn't keep up with a full season of playing on all four surfaces. Federer also knew that the clay-court is by far his weakest surface (Rafael Nadal is one to fear on clay).
Federer's five-set victory against arch-rival Nadal at the Australian Open paved the way for the rest of the season. No one thought he'd reach the final, let alone win it. Once again, he slayed his doubters.
The Wimbledon final against a determined Cilic wasn't supposed to be a walkover either. Cilic was in the form of his life, though weakened by a blister on his foot sustained after a marathon semi-final against Sam Querrey. Still, none of that takes away from the absolutely amazing tournament that Federer has had, even managing to remain in better physical shape than far younger players like Cilic.
"I knew I could do great again maybe one day, but not at this level. I guess you would have laughed, too, if I told you I was going to win two Slams this year. People wouldn't believe me if I said that", Federer said in his victory speech. Now the world number 3 player, and within sight of Novak Djokovic and Andy Murray, both of which are having a rather poor season, he could conceivably challenge for the top spot in men's tennis again. Clearly, he will not go quietly into that good night.