O captain! My captain! There will never be another Mahendra Singh Dhoni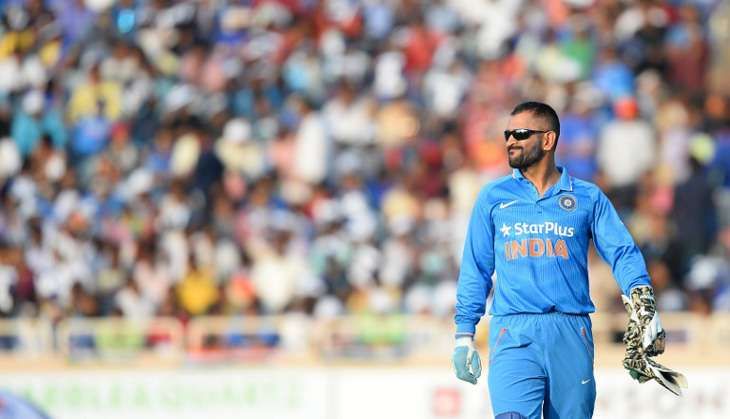 We must resist the temptation to term Mahendra Singh Dhoni's decision to quit as captain of India's limited-over cricket teams ahead of the series against England as a surprise.
In fact, he prepared us two years earlier when he handed over the Test captaincy mantle to Virat Kohli in the middle of the series in Australia.
It was evident when he quit the Test captaincy that Dhoni was not one who would cling on to a position, especially if he sensed that he was going past his sell-by date. Therefore, it should surprise no one that he sprang this decision so late in the day on Wednesday that prime time news bulletins had to be rejigged and the content in newspaper pages hurriedly changed.
Also read- Mahendra Singh Dhoni steps down as India's ODI and T20 captain
His legacy - in numbers and in impact
Since Dhoni has decided that he will continue to be available for selection in India's limited-over teams, let us now train the spotlight on his captaincy alone.
Of course, he will be remembered as the only man who has led India to title victory in both the ICC Cricket World Cup (2011) and the ICC World Twenty 20 (2007), as well as the ICC Champions Trophy (2013).
He will also be remembered for leading the team to 110 victories in ODIs and 41 T20 Internationals, but he should not be judged by numbers alone.
He leaves behind a wonderful legacy as India captain, someone who came from the hinterland of Indian cricket to leave a lasting impression on teammates, the opposition and fans alike.
His ability to deal with pressure situations was reminiscent of the calm waters of a lake unaffected by anything around it. To stay largely unruffled on the pitch despite the stress of having keep wickets and manage the bowling resources can challenge the best leaders, but he faced that with equanimity.
Back in 2008, when he was still in his early days as captain, he had revealed that he did not believe in making a public display of showcasing his emotions to the bowlers. "It doesn't help a bowler to see a tense captain. There is always pressure, but it becomes important to hide it," he said.
It is a philosophy that characterised his leadership.
Not afraid of tough decisions
One of Dhoni's biggest strengths was his unbiased decision-making. He was unafraid of making choices in playing XIs that could come across as unpopular.
Clearly, he was focussed on the best possible decisions for the benefit of the team. He would not hesitate to own up to his choices, especially when it came to grooming youngsters in the squad and preparing them for the bigger challenges.
Of course, there were times, especially in the run up to the ICC Cricket World Cup 2011, when he was backing a new core group within the limited-overs team. For the discerning, however, it was clear that Dhoni was always his own man - not emboldened to a player or official. He would seek a variety of opinions but backed his own instinct in running the team.
Unflappable, come what may
One of Dhoni's greatest traits was to stay unflustered by defeat - there were rare occasions when he would let his angst at bowling weaknesses surface at post-match media briefings - just as he would not get overly expressive about victory.
It was this temperament that endeared him to the connoisseur and layperson alike.
Back in 2014-15, when he retired from Test cricket after the Melbourne Test, Dhoni stayed back in Australia to prepare himself for the ICC World Cup. Now, he has taken upon himself the challenge of rediscovering his batting mojo to stay in the limited-overs mix in the long run.
It is best not to even think of laying a wager on how long he would stay in the frame.
Suresh Raina's illness - and a strange reluctance of the selectors to pick a replacement for the left-hander - let Dhoni experiment with batting higher up the order against New Zealand in the last series. Now, Kohli would decide whether Dhoni will have that liberty in the ensuing series against England.
The timing of the decision
Now, that Dhoni has seen the Kohli-Kumble combine lead the Test side with panache, he would have only seen it as appropriate to vacate the limited-overs captaincy for Kohli. Besides, he would be aware that his successor is in a great space now and, therefore, in a state of preparedness to take on the mantle of captaincy in all formats of the game.
For at least a moment, he has managed to bring cricket back in the collective mind space of the hordes of fans in the country.
His decision has elbowed out the massive aftermath of the Supreme Court decision to sack the Board of Control for Cricket in India president and secretary, and order a purge of officials who have been in positions of authority.
Dhoni, and Dhoni alone, could do that.
Edited by Shreyas Sharma
More in Catch
Already having more interactions on the field with Virat Kohli: MS Dhoni
Here is why Mahendra Singh Dhoni should listen to Gary Kirsten
Not just the red Hummer, MS Dhoni's garage is full of some jaw-dropping vehicles