Mary Kom defeats Nikhat Zareen hands down; justifies 'not shaking hands with Nikhat'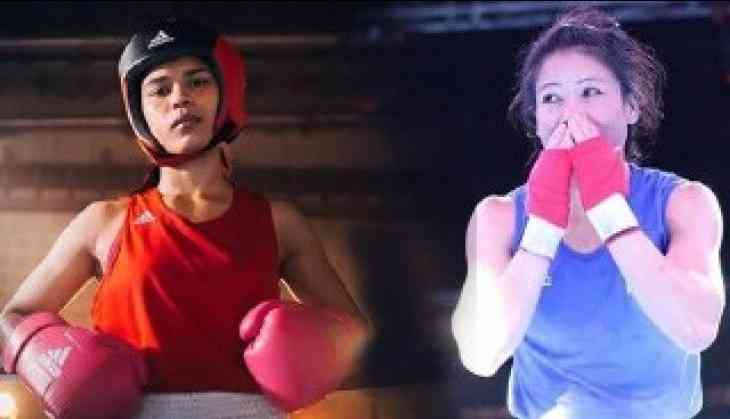 The much-talked-about bout in the women's boxing has thrown up the real winner—Mary Kom. The six-time world champion Mary Kom has defeated Nikhat Zareen 9-1 in the finals of the Women's Boxing Olympic trials in the 51-kg weight category. Sadly, the acrimony between Mary Kom and Nikhat Zareen has not been defeated. Mary Kom didn't shake hands with Nikhat Zareen after the bout.
Mary Kom delivers a knock-out punch
"Why should I shake hands with her? If she wants others to respect her then she should first respect others. I don't like people with such nature. Just prove your point inside the ring, not outside," ANI quoted Mary Kom as saying.
Demand for a fair trial
The tension between the two boxers escalated when Zareen had demanded a 'fair chance' to contest the Tokyo Olympic qualifiers. On October 17, Zareen wrote to the Sports Ministry challenging the Boxing Federation of India's (BFI) decision to accommodate world champion Kom by changing its rule of exempting gold and silver medallists from the World Cup. This has lead to a war of words between the two players which eventually dragged in other sports personalities.
Battle of words continues
People have been reacting on social media after Mary Kom's win. Her fans have congratulated her for this grand win, but some argue that her "decision not to shake hands with the opponent after the bout was not in good taste".
One of the comments on Twitter reads: Boxing is not a game of formalities, respect is earned in the ring.