Lodha panel wants BCCI officials replaced by GK Pillai. This battle isn't over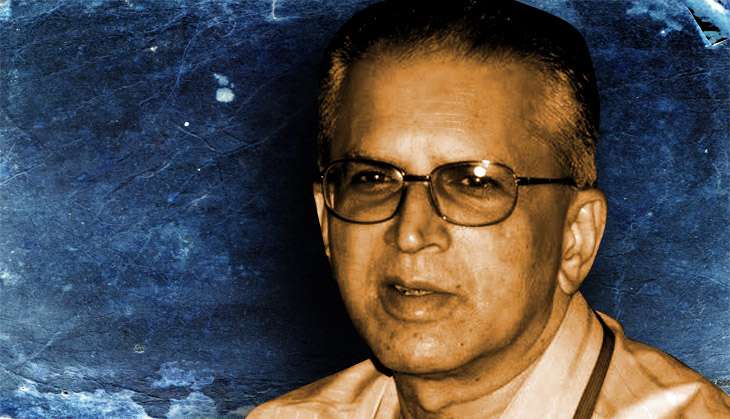 The first thing that hits you as you read the Justice Lodha Committee's latest recommendations to the Supreme Court about the Board of Control for Cricket in India (BCCI) is, "this ain't over yet".
The recommendations, presented to the apex court on Monday, seek that all the BCCI office-bearers be sacked, and former Home Secretary GK Pillai be appointed as observer to the run the Board's affairs.
The Lodha Committee also stresses that Pillai be tasked with supervising the appointment of auditors to oversee the contracts signed by the BCCI, with special emphasis on the telecast rights bid for the next Indian Premier League (IPL).
All of it sounds quite damning, but do tell, which of the orders issued to the BCCI, or the recommendations as such, have been implemented so far?
We need to understand one thing - the BCCI is not unaccustomed to accusations, instructions, recommendations and orders.
In fact, the Board seems to draw its life blood from these.
Look at the issue of fund disbursal for running routine affairs and the England series. The court decided to hold payments, and the BCCI immediately played the one card that could make people lean towards it - that there may not be a series at all.
Result?
Two Tests have been completed without a hitch; barring one dog who had his five minutes of glory in Visakhapatnam.
Why SC and the panel are upset
One can understand why the Lodha panel and the Supreme Court are upset. BCCI president Anurag Thakur has effectively said that none of their recommendations or orders can be followed.
They include tenure, age, holding multiple posts in sports federations, conflict of interest - you name it.
The Board has done it with impunity, and has made it amply clear that it won't toe the line.
Also, the court had given the BCCI till 3 December to fulfil the requirements, so one is not quite sure why the recommendations should be put in now, and a couple of weeks before D-Day.
Saying that someone else will supervise the goings-on is all very well. Doing it in real time is not remotely as easy.
It's not just about the top level
The BCCI is a massive organisation, with thousands of cricketers being managed through scores of associations. One is still not clear if Pillai's presence would encompass all of that, or just the high-profile end.
Then of course, the England series is still on, and soon after they leave, we will have the Australians here.
So it will not remain at the top level. It will boil down to the last hoarding to be set up at the many stadia hosting these two sides, down to the last bottle of mineral water, the last packet of chips and the last paper cup sold in-stadia.
They are all contracts. And like the demonetisation crisis that has crippled India as a nation, there will be crises there too, literally in both cash and kind.
So if the BCCI top echelon were to be sidetracked at this time, the crises would be handed over straight to Pillai and the CEO.
Pillai's path blocked
Now Pillai, as Home Secretary, would certainly have had experience in running massive operations, so one would be excused for assuming that this would be a cakewalk for him.
Well, not quite.
For one, when he was the boss, the government machinery executed his order without any questions. Things were delivered as smoothly as possible.
No such luxury here.
The BCCI is a fief. There are big satraps and lesser landlords, all knitted in a net as invisible as a spider's, but equally strong. So if the big guns are removed, it's unlikely that the lesser lot will make things any better or smoother for the functionaries.
So we will have chaos. If there is anything people tolerate even less than money chaos, it is cricket chaos.
In the current dismal scenario, you really do not want even one ODI getting one ball less bowled because of administrative or financial glitches.
And trust me, Thakur is perfectly aware of that.
For one, he has till 3 December to react, and that is ample time for him to wait till the end before reacting.
One of his favourite cards has always been how current and future series would be affected if the BCCI hierarchy was sacked. And it will work, since national prestige is at stake, after all.
Two-fold problem
Let's make one thing clear - we are not fighting the case in BCCI's favour (it has enough help as it is).
It has violated every rule and regulation that needed to be implemented, and on top of that, it hasn't shown any indications of relenting.
So it mostly deserves what is coming its way. But the actual problem is two-fold.
Can its office-bearers be legally removed?
And can the replacements manage affair efficiently?
So this isn't over, like all the little plots and plays involving the BCCI. As always, watch this space.
Edited by Shreyas Sharma
More in Catch
Remove top brass, appoint former Home Secretary GK Pillai to observe appointments: Lodha Committee
Death knell? Here's how Lodha panel reforms will affect BCCI
Anurag Thakur files affidavit, cites hurdles in impelementing Lodha reforms