From Pele to Ronaldo; 7 best players ever to grace the sport of football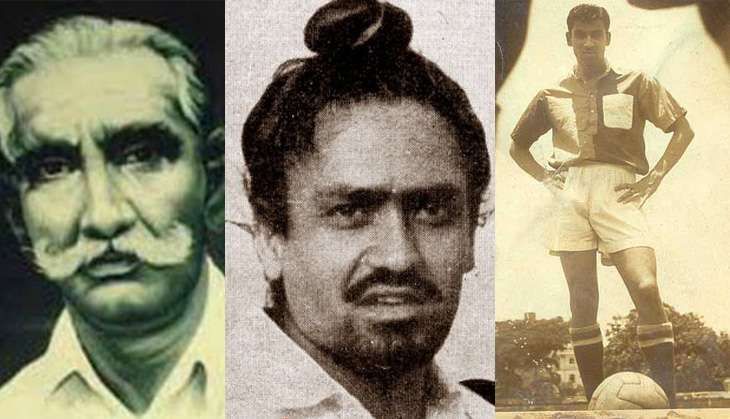 We are just a day away from the UEFA Euro final. Before we watch Portugal lock horns with hosts France in a lively encounter, let us revisit the top seven legends the beautiful game has ever produced.
01
Pele (Edson Arantes do Nascimento), Brazil
Played from 1956 to 1977.
Played 92 matches for Brazil and scored 77 goals.
Has won the World Cup three times.
Was conferred "Athlete of the Century" by International Olympic Committee in 1999.
''My name is Ronald Reagan, I'm the President of the United States of America. But you don't need to introduce yourself, because everyone knows who Pele is."- Ronald Reagan, former president, United States.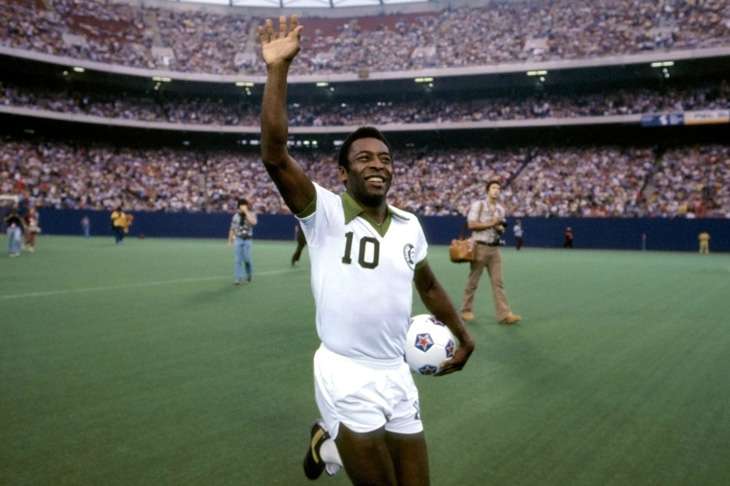 02
Diego Maradona, Argentina
Played from 1976 to 1997.
Played 91 matches and scored 34 goals.
Won the World Cup in 1986 and was runners-up in 1990. He helped Italian club Napoli win Serie A in 1987 and 1990 and the UEFA Cup in 1990. Before Maradona, Napoli had never won any title.
Was a favourite child of controversy. Failed dope test in 1994 World Cup, was addicted to cocaine, scored a goal with his hands during 1986 World Cup.
''When Maradona ran with the ball or dribbled through the defence, he seemed to have the ball tied to his boots. I remember our early training sessions with him: the rest of the team were so amazed that they just stood and watched him. We all thought ourselves privileged to be witnesses of his genius" -Lobo Carrasco, Barcelona teammate.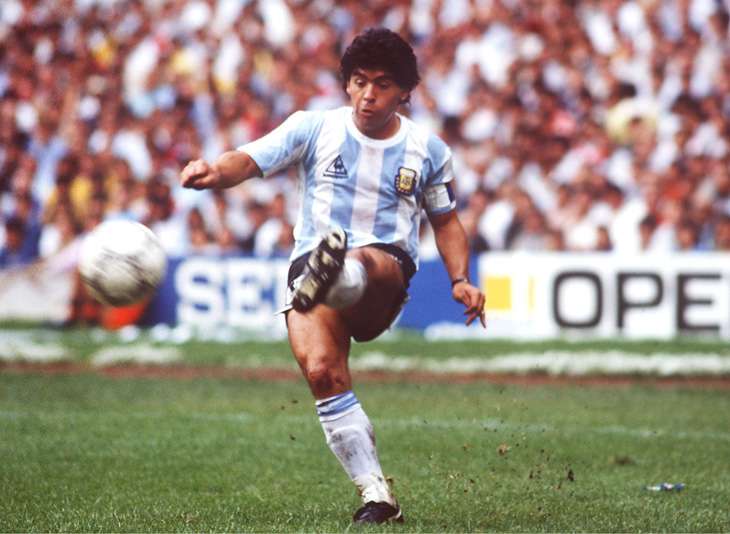 03
Zinedine Zidane, France
Played from 1988 to 2006.
Played 108 matches and scored 31 goals.
Won the 1998 World Cup, Euro Cup 2000, and was runners up in the 2006 World Cup.
His final match was marred with controversy. Zidane headbutted Marco Materazzi in the World Cup final and was shown a straight red card.
''Give me Zidane and 10 pieces of wood and I will win you the Champions League"- Sir Alex Ferguson, legendary football coach.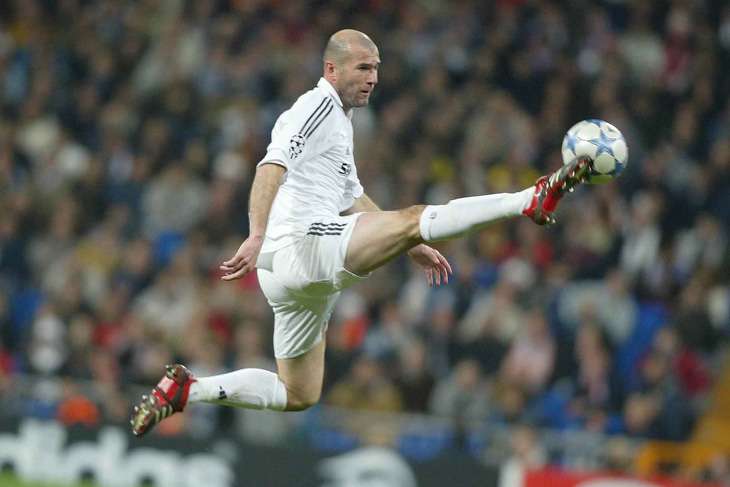 04
Johan Cruyff, Netherlands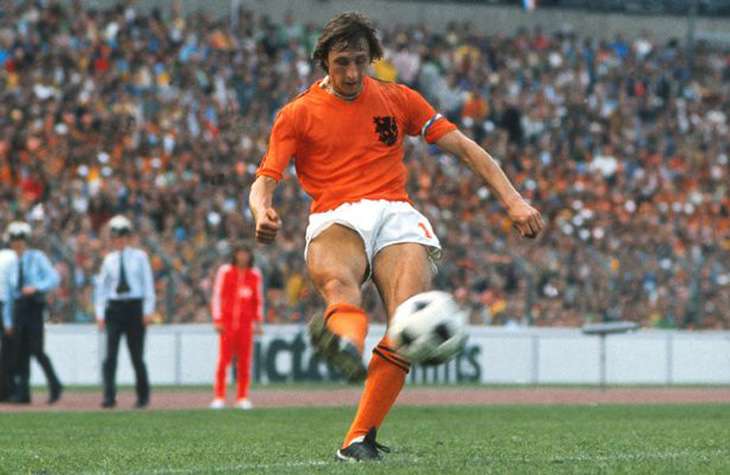 05
Eusebio da Silva Ferreira, Portugal
Played from 1961 to 1978.
Played 64 matches and scored 41 goals.
Club performance for Benfica was more phenomenal: Scored 317 goals in 301 matches.
Placed third in 1966 World Cup, two time winner of European Golden Boot in 1968 and 1973. Journalists named him the 'Black Panther'.
''I was never afraid of getting whacked. My left knee alone was operated six time, but I was never afraid, because I always loved to play'' - Eusobio.
''I don't get young footballers these days, always being offended when they are called black. I have been called black all my life. I am black, I am proud of being black! I would be offended if I was called white"- Eusobio.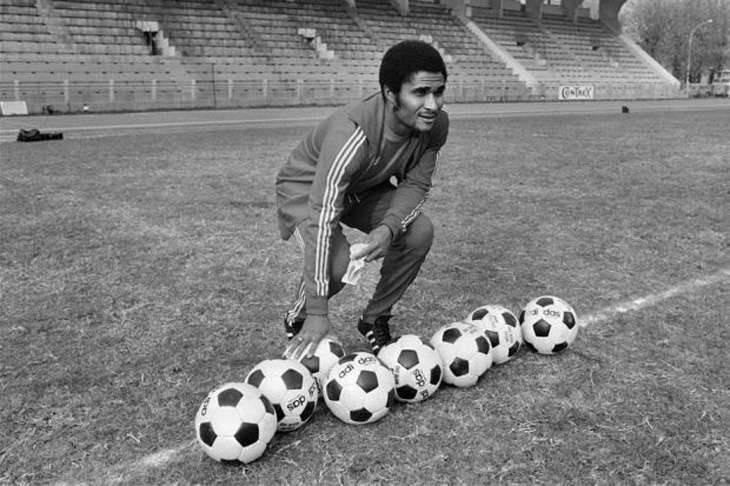 06
Franz Beckenbauer, West Germany
Played from 1964 to 1983.
Played 103 matches and scored 14 goals.
Nicknamed 'Kaiser', or The Emperor. He played at the position of a sweeper, with his primary responsibility being that of blocking attacks and start own teams' attacks.
Won European Cup in 1974, 1975, and 1976 for Bayern Munich. With Germany, he won the 1972 European Nations Championship and the 1974 World Cup, both times as a captain. Played a match in 1966 World Cup with a dislocated arm in a sling.
"Beckenbauer was one of the best I ever saw play"- Pele.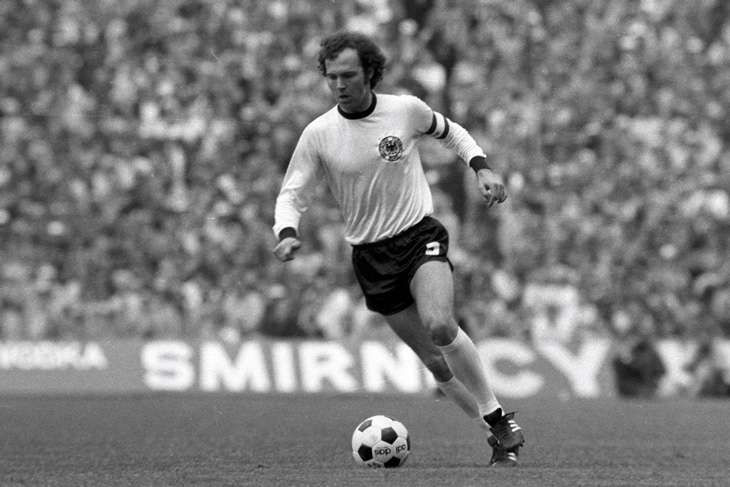 07
Ronaldo Luís Nazário de Lima, Brazil
Played from 1993 to 2011.
Played 97 matches and scored 62 goals.
Won World Cup in 1994 and 2002, second highest score for Brazil after Pele. And also holds the record for most number of World Cup goals - 15.
He and Zidane are the only player to have won the FIFA Player of the Year three times.
He is possibly the only footballer who made a comeback thrice after serious injuries.
'' If there's only one player who deserves that nickname, O Fenomeno, it's him. He's a phenomenon."- Juca Kfouri, a Brazilian sports journalist.